Feature photo by Whitebook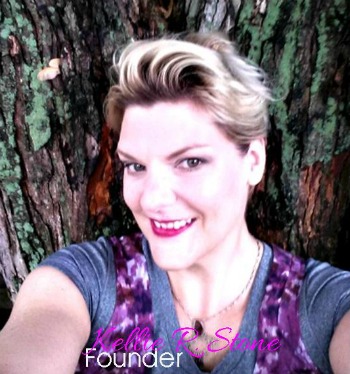 Have you ever wondered what opportunities and relationships you've missed out on because you were too afraid to put yourself out there?  This happens so often when our minds become overly occupied by our failures, disappointments, and even our negative thoughts about who we are and what our abilities are.  How would you like to reach out beyond where you thought you could go?  Discover people, organizations, and opportunities that you ignored because of your attitude?  Well, it's that time to step out of your comfort zone and make it a reality!
Really, how do you think successful people become that way?  Do you think that it was an accident or that they are just more deserving than you?  Let's explore that question…
Putting the Tough Stuff Behind You
For one thing, to be good or great at anything, we have to first understand ourselves, our limits, our strengths, our weaknesses, and we have to be committed to riding out the storm that often presents on the journey.  It's not an easy feeling to have, but the nervous energy that comes when you're about to do something new and different is a good thing.  It's adrenaline.  Use it to your advantage.  Get it done and you will have that chalk mark on your side to always look back at.  Before you know it, you'll have so many marks they won't matter anymore because it will be written in your mind and heart, permanently.
I was recently reminded by a friend to focus on the successes I'd had in a certain area in order to continue in a vein of victory.  And, you know what?  It worked.  I have a renewed sense of who I am and where I'm going because I remembered with gratitude what I've been blessed with thus far.  It's not that I thought something wasn't possible, I just allowed myself to give more attention to what was lacking in my life.  That kind of thinking just brings more lack.  Little tired of that…
Now, I want to explain something to you about believing in yourself enough to take a chance.  It's really about attracting what you want, need, and that which needs and wants you.  Creating ways for this to occur is what confidence is all about.  When we ask, seek, and network, we are showing that we are doers.  Trust me…the action makes all the difference.
Just Do It Already
My new thing is I am networking with people who speak to me with their ideas, creativity, accomplishments, and personalities.  I've always done this with friends, acquaintances, friends of friends, but I felt a limit to whom I could reach out to.  God forbid I ever go outside my circle, my social, economic, or education level to find support for what I'm doing.  I stopped that thought in its tracks!   When I realized that I had a right to tell anyone out there what I love about them and that releasing my energy in that way could only be good, I just did it.  I've already gained some new friends on Facebook that I appreciate so much, just like the ones I already had.
What have you done recently that was out of your comfort zone?  Please share!