One of the hardest things about running a business is knowing when to invest in expansion. Whether you're a new business who is reaching capacity sooner than expected or you've been in business for a number of years, be sure you've counted all the costs of growing your business. This includes financial costs as well as time and additional work. 
While it may seem like a daunting task and confusing at best, there are questions you can ask yourself if expanding is the right thing to do. From changing your goals and targets to expanding your team, it's obvious there are many things to think about. With that in mind, here are 5 considerations for business expansion.
Have Your Goals and Targets Changed? 
One of the most important things to consider when it comes to expanding your business is whether or not your goals and targets have changed. Perhaps after being in business for a while you're looking to increase profits or thinking of expanding into a new market. These goals and many others deserve your attention and a plan to make them come to pass.
Take a look at the goals you're setting regularly and decide if they are viable and helping you move in the direction you desire. If not, it may be time to reevaluate your goals and make some changes before you decide to expand. It might also be helpful to research a guide to setting goals as a business or consult with a business coach.
Do You Need More Space Now? 
If you feel like the lack of space and organization is holding your business back from moving forward, it is likely a good time to consider acquiring more space. Because many small or new businesses operate from a private residence, it can be difficult to secure larger clients or gain credibility in the market.
I recommend doing research into commercial space that would meet your needs now and in the near future. Of course, consider your market and what will help you to meet your financial and growth goals. You can acquire smaller spaces or even share space with another business if your budget can't handle a bigger lease. Commercial real estate brokers are great for helping businesses find and secure affordable locations.
Do You Need to Hire More Staff?
On a similar note, you may also need to hire staff members to help run your business effectively. Keep in mind, there are many options for hiring staff, including temps, part-time, contractors, outsourcing, and freelancers. Consider these alternatives to full-time employees if you are in a transitional stage that may not support a large labor cost. There are good resources out there for tips and tricks when it comes to hiring your first-ever staff members. Don't hesitate to ask your mentors or other business owners for their tips on hiring, training, and leading a team. 
Do You Need External Support from Professionals?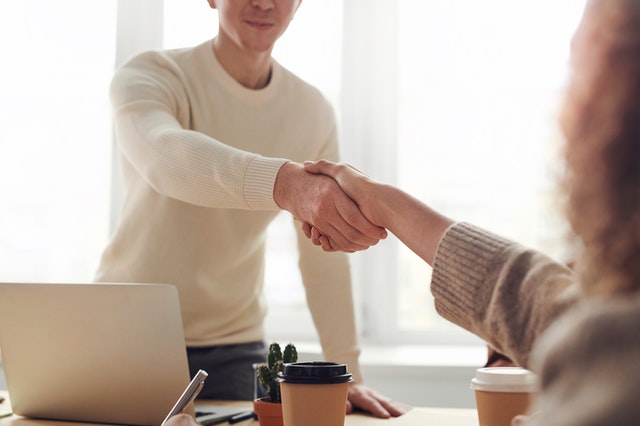 As well as hiring staff members, consider using a professional team or firm that can help you run your business more efficiently. For example, using outside IT services, or a marketing company could fill in the gaps until you can afford full-time employees. 
Outsourcing some business tasks that you aren't able to do well is one way to expand without too much overhead cost. Most companies have programs or packages that can be tailored to meet the needs of small businesses on a tight budget. You may also decide to do this as a part of your expansion plan.
How Would Expansion Affect Your Business and Life? 
Finally, think about all of the ways in which expansion would affect your business and life. Will you need to change your working hours? Is this going to negatively affect your family life or put a strain on your relationships? On the other hand, would expanding bring some breathing room and make things run more smoothly? Be sure that what you doing fits into your life and will support your business and personal goals and dreams.