Medical and other types of healthcare practices, just like other businesses, require periodic upgrades and renovations to stay relevant and efficient. This is where you really have to consider your patients and clients. What do they need and what will make their visit to your office more comfortable and effective? Which improvements would enhance their overall experience and at the same time, boost efficiency? Of course, you also have to consider the time lost to do upgrades and the financial investment. As you plan your upgrade, I recommend consulting with a designer or experts such as those at Medifit Design and Construct to help you create the space you want. Here are some benefits of renovating a health care business.
Improved Patient/Client Experience
As much as patients are looking for solutions to their health needs, they also want to feel safe, comfortable, and as though they matter when they walk into a facility. Make sure everything in your office resonates with your mission and conveys who you are as a practitioner. When you do this, your patients/clients will feel more connected to you and want to be there. Having an up-to-date office also sends the message that you keep up with the times and care about what your patients experience. The bottom line: improved service in a more comfortable environment keeps patients returning to your facility. Furthermore, they send you referrals.
I know a chiropractor that has not changed his office decor since the opening of the office in the early 2000s. I see it as neglect and an unwillingness to keep up with technology and the times and invest in his business. He also has not upgraded the equipment that he uses with patients. Though he is good at what he does, I cringe every time I enter the space. My experience is not as good as it could be. I also feel like everything is dirty because it is so old. This is just an example of how dated office decor and equipment can turn off patients and clients.
Solution: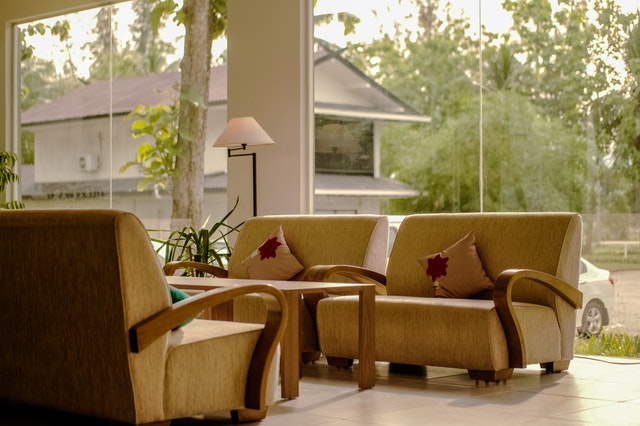 The colors you choose, the layout, and even the furniture will significantly determine how satisfied or comfortable clients will be on the premise. As you renovate and upgrade, choose current calming, welcoming colors that bring peace. Consider that some people are nervous before seeing a doctor or health practitioner. They are also likely to not feel well. The best way to do this right is to put yourself in their place. How do you want to feel when you go to the doctor? What things would make you feel cared for and safe?
Reduced Operating Cost
Though upgrades cost money, they can lead to more efficient and faster services. Your facility could handle more patients with a better layout of treatment rooms. This type of reno could also help your staff to work more efficiently. It's important to make sure their safety is guaranteed as they work hard for your business. Innovations also lead to reduced energy consumption, fewer breakdowns, and better utilization of resources. Employees are also motivated to work more as their needs are met. They have a better working environment, they feel safer, and they have more reliable equipment, improving their output. 
A Better Image
Renovating can be anything from handling minor issues such as chipped paint and worn carpet or tackling more in-depth ones like a worn-out roof, drafty windows, or cramped spaces. It can also be an opportunity to invest in modern and smart fixtures that boost efficiency and convey a top-notch business that cares about its image.
On the flip side, a worn-out, dirty facility can discourage employees and actually repel patients/clients. Remember, your office is the first thing they see when they come in, even before they meet you. Your capability or expertise may be gauged by how well your facility is maintained and its efficiency level. This is a part of branding as well.
How to Ensure Your Renovation Ideas Are Implemented Successfully
For a successful renovation, I recommend working with an experienced contractor who specializes in constructing and renovating medical facilities. The contractor will better understand how to implement your needs as quickly and efficiently as possible. They can recommend cost-effective improvements and design elements to improve facility efficiency all while considering the legal construction codes.