Every entrepreneur wants to succeed in business, however, it's not an easy path for many. While they might see some success in the beginning, keeping a business on an upward trend has stumped even experienced owners. Though there are many reasons for struggle, things such as increased competitors, changes in the market, and mismanagement are common. What ultimately separates successful businesses from failures is persistence.  That's why I encourage you to always look for ways to improve your small business.
As obvious as these aforementioned pitfalls, figuring out how to get out of them is far less obvious. There are multiple areas you could focus on, which often makes it confusing and overwhelming. For this reason, I recommend starting with a few smart, practical ways to improve your business to gain some stability and confidence. Check out some of my top picks below!
Assess Your Team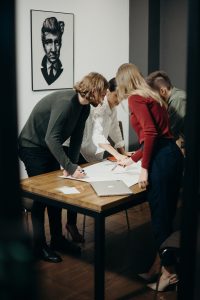 Your employees have a significant impact on your business and its success. One of the more notable ways to improve your small business is to make sure you have quality, well-trained employees. If you've struggled to make improvements, is it possible your team is lacking in knowledge, skill, and compliance? If so, it doesn't mean you should go fire everyone. However, it does mean it's time for a deep assessment of your team and production.
Also, make the time to connect with employees and get to know them. Doing this promotes loyalty and a stronger desire to improve their performance. Ask them point blank what they want and expect from you. This is the time to be forthright with them, as well. Make suggestions for improvement that come with some type of incentive. They'll be happier and more productive just knowing you care enough to listen and value their input.
Use the Right Software
Most businesses use some type of software to operate, whether it is simple or complex. Just as you assess the performance of your staff, check on the efficiency and effectiveness of the systems and software you use. From simple accounting to customer relationship management, and even accreditation management software, make sure you're using the right software for your needs. Also, check on updates and advancements to get the most out of what you do have.
It can be helpful to consult with a business coach or product expert to better understand what type(s) of software will serve your business the most. Some companies even do a free assessment as a benefit of purchasing their products. 
Organize Processes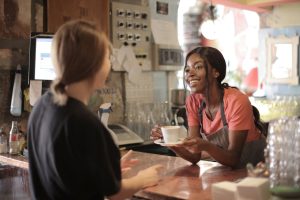 Your business might have a simple structure or it might have quite a few processes that are crucial to its operation. Either way, doing everything you can to promote efficiency and clarity is a must to improve your small business. Remember, organizing doesn't have to be complex. On the contrary, simplicity can be your best friend when it comes to working through challenging times as a business.
Find ways to organize and streamline your processes in a way that is duplicatable by your present and future employees. While this process will vary, depending on the type of business, the goal is to remove unnecessary steps. No matter how small your business is, work on saving time, money, and other forms of waste. This will help your company be more productive and profitable.