The healthcare industry grows exponentially each year. If you have a medical or health background, and you're considering the next step on the career ladder, have you thought about becoming your own boss? More and more women are choosing to swap traditional employment for setting up their own business, and at a time when the healthcare sector is booming, this could be a lucrative decision. If you think you've got what it takes, and owning a health and wellness business is a dream, read on for some helpful tips.
Owning a Health and Wellness Business #1: Count the Cost
As a woman who is passionate about health and wellness and truly wants to make a difference in the world, you may be thinking about owning your own health business. Depending on your skills, qualifications, and dream, this could be anything from health coaching to a full-blown medical practice. No matter what your goal is, it's imperative to understand the cost of your venture. I recommend getting some advice from a business coach or someone who is already doing what you want to do.
Consider things like how much is it going to cost to set up your startup, and how will you fund it? Take into account your present income. Will you still need to work somewhere else to pay your bills? Also, consider the cost of equipment and working space. Things like medication cabinets, treatment chairs, and supplies can be costly. 
Staff
You'll also need to think about who else you need on your team. Wages, insurance, and legal costs are all things that will hit at some point if you plan to grow. Keep in mind, finding the right people may not happen as easily as you think it will. You will want to take your time and seek out only the best candidates for your new business.
Owning a Health and Wellness Business #2: Understand the Law
It's incredibly important to understand the legalities involved in running a medical business or health-related consulting firm. There are risks involved with many of the services and procedures carried out by medical companies. Furthermore, even your advice can have unwanted consequences if someone decides to sue you when things don't go well.  For this reason, I recommend getting legal advice before you set up a new healthcare business. Keep in touch with your legal team to make sure that everything you do is legal.
Owning a Health and Wellness Business #3: 
Spreading the word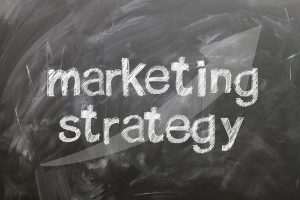 There's no point in having a helpful, exciting new health and wellness business if nobody knows that it exists. Marketing is essential for new businesses of any kind. Work on finding people who have a genuine interest in what you do and encouraging them to learn about the business and how it benefits them. There are countless ways to promote your business like online marketing, social media, SEO, and email marketing. Press releases and doing interviews are both smart ways to get the word out.