I'm certain that you have, at least once, tried on a dress that looks flawless in the store window, only to find that it is hideous on you. Is there something wrong with you or your body? Absolutely not! Unfortunately, some women experience this scene way too often because they don't understand their body type and how to dress it. Furthermore, even the body typing system is not full proof. Everyone is different and it's virtually impossible to say (every time) what will look good on each woman. That said, it's imperative to know the basics and get out there and try some things out for yourself. So if you've ever asked, "what do I wear for my body type?" don't worry, here are some tips to get you started.
What Do I Wear for My Body Type?: Pear Shape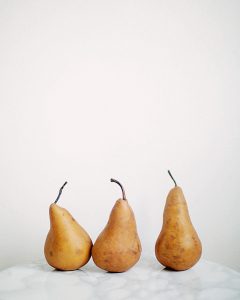 If you have a pear-shaped body (smaller on the top and larger on the bottom" it's important to balance things out a bit. To do that, I recommend accentuating your shoulders by wearing brighter colors and accessories up top. Scarves and structured jackets are perfect for this body type. This optical illusion can also be done by wearing loosely fitting tops that create some width at your top. These can be paired with tighter bottoms like pencil skirts and slacks.
What Do I Wear for My Body Type?: Hourglass
If you have an hourglass figure, go on and highlight those curves if you want to. However, I have known some women who abhor their curves and want to camouflage them. First, it's paramount to wear a bra that fits you. This is true for all of the body types but, especially for the woman with larger breasts. To keep things in balance, avoid using unstructured bras and padded cups. 
I recommend trying on various fitted styles until you find what you're comfortable with. And, remember, hiding your curves under layers and baggy clothes really only makes you look heavy and bulky. Show off your waistline by wearing items that sinch your waist.
What Do I Wear for My Body Type?: Banana or Rectangle
Well, this is the type that doesn't have much variation in measurement from bust to hips. Believe it or not, it is possible to use various accessories and clothes to create curves where there are none. If you want to accentuate your waist, I suggest you wear a belt at the narrowest part of your waist. Additionally, wrap dresses, empire-waist dresses, tops that end at the mid-section of the hips, pleated tops, and peplum jackets do wonders for this body type. Sometimes, however, try to embrace your athletic body and wear more masculine pieces like Australian tall tees to get an androgynous look. It's cool and trendy right now.
What Do I Wear for My Body Type?: Apple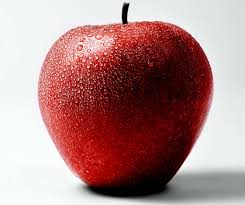 If you have an apple-shaped body, select pieces that draw attention away from your waist and midsection. Draw the eye up to your neck area or below the waist with interesting accessories. The cold shoulder tops seem to be a big hit with this body type. Pieces such as wrap and A-line dresses will flatter. If you are top heavy, avoid double-breasted jackets, skinny jeans, bulky tops, and straight leg pants. And, if you want to wear a belt, I suggest you wear it below your bust instead of around your waist.
An important part of dressing for your body type is understanding that there is nothing wrong with it the way it is. Clothing manufacturers often don't cater to varying shapes and sizes, making it difficult to find well-fitting items. This is not our fault. The other thing is to try and make peace with your shape by simply wearing what you love and makes you feel good. Yes, these are some helpful guidelines, but they are not rules. Be you in all of your beautiful glory!