The day your child leaves home to go to college is one of the most challenging days a mom can have. Feelings and thoughts spin in your mind and heart, wondering if you prepared him/her for the next season of life. This is normal and can definitely be stressful. 
One of the concerns could be this: Did you and your child make a wise choice about the school, schedule, and other things that will come up? The first step to answering this question is to understand truly what the needs are. After that, it's much easier to prepare your child for college. Consider these top actions.
Visit College Campuses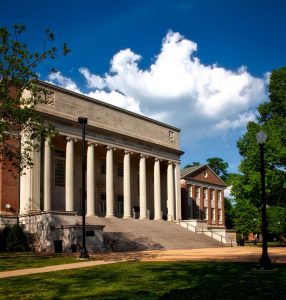 The first step in preparing your child for college is to visit the campuses of your top choices. This is a great way to get your child acquainted with the potential environments and styles of the schools. When you visit, make sure it's during regular business hours so you can see what it's like when classes are in session and students are attending their lectures or labs. It is essential for kids to know how much work goes into being successful at school!
If your child will need help getting around campus (such as using accessible transportation), bring along someone who can guide them through this new experience! This could also include taking steps toward independence by allowing him/her to navigate public transit on their own. As you tour each school, make sure to write down concerns, questions, and highlights for easier comparison. Once a solid choice is made, you can revisit the school to delve further into the details.
Organize Accommodation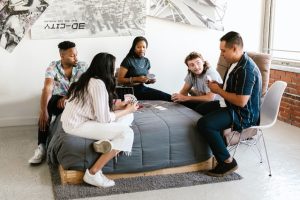 One of the most common concerns for parents is their child's ability to live on campus. Ensure that your child knows what is expected of them when it comes to keeping an organized bedroom and cleanliness standards (such as cleaning up after themselves, not leaving dishes in the sink).
Provide information on how roommates can affect grades (positively or negatively) so he/she knows why it's crucial to be a considerate roommate! If you notice any problems with this during visits home, take the time immediately before heading back to school to work through issues together.
An alternative to living on campus is renting or purchasing an apartment for them so they don't have to worry about a roommate if they would like some privacy.  Just be sure to get all the information upfront and know what you're getting into. Rentals can be great, but they can also be a huge risk if your child can't fulfill the contract. If you prefer to purchase an investment property, make sure to speak to a qualified realtor and get a few Mortgage Quotes before you make a decision.
When children are living away from home at college or university, there will be new challenges – ones that they may not have experienced yet! Knowing how much responsibility lies ahead is one of the best ways to prepare your child for college. 
Set Realistic Goals Together
One of the biggest mistakes students (and parents) make is setting unrealistic goals for the college experience. Tell your student to keep their expectations in check by knowing how much work goes into being successful at school. Also, don't be afraid to share exactly how much time and money you are putting into the venture. This will help to solidify his/her commitment level when it comes to finishing a degree and moving forward. 
Set a Budget
As you release your child to a new season of life, learning to efficiently manage their money will be a crucial part of college-life success. You want there to be a form of independence growing with every year. This means that your child needs to understand what it's going to take to live on their own.
Work together to set a budget before they head off to school, so there are no surprises later for you or your child. Let him/her know exactly what you can do to help and what you can't. Ensure your child knows exactly what is expected of them when it comes down to supporting all of the needs he/she has while at school.
Letting your child go to college is an exciting but challenging process. Understand that the more confident he/she feels about the new adventure, the more at peace you will be as well. Take your time to make decisions together and treat your child with the utmost respect during this time of transition.