After experiencing 2020, I believe we all have gotten a taste of just how crucial personal health is to our livelihood and society in general. Many are rethinking how they live, what they deem as important, and what they aspire to accomplish. We have also increased appreciation for those who work in the healthcare industry and have even called them heroes. It has become clear that we need more people to support the current system and make it better. There is no doubt that our world will have other health crises in the future.
We have an unprecedented opportunity to learn from the current plight and place a stronger focus on public health in general. If you have been thinking of changing careers or furthering your education, a career in public health is a rewarding path with many benefits. Let's look at some powerful reasons to choose a career in public health.
Improve Global Health
You've heard the adage, "Your health is your wealth." Over the last year, we witnessed that up close and personal. Without your health, you are of no service to anyone. Likewise, if a country, state, city, or society is unhealthy, it can't provide service either. With the world's health challenged by the pandemic, we were reminded of the paramount role public health has on the economy of the world.
Every industry on the planet has been affected. From airlines to education and entertainment to hospitality, all organizations needed to amend policy, rules, regulations, and pivot toward a new normal. If you care about making a difference in your community, country, and the world, a career in public health could allow you to bring your special gifts and talents to the table. You could help mold how we move forward from Covid-19 and handle the next crisis faster and more effectively.
Job Growth and Security
Did you know that more than fifty percent of the fastest-growing jobs in the U.S. are in the general field of public health? It's obvious that there is an ongoing demand for professionals in various public health jobs all over the world. Job security in healthcare and public health is also secure and full of growth potential.
Now more than ever, governments, corporations, not-for-profit organizations, schools, and communities are investing in policy and public health procedures led by professionals with higher education and experience. With both job growth and security tremendously strong, public health as a career is a win-win.
Limitless Career Paths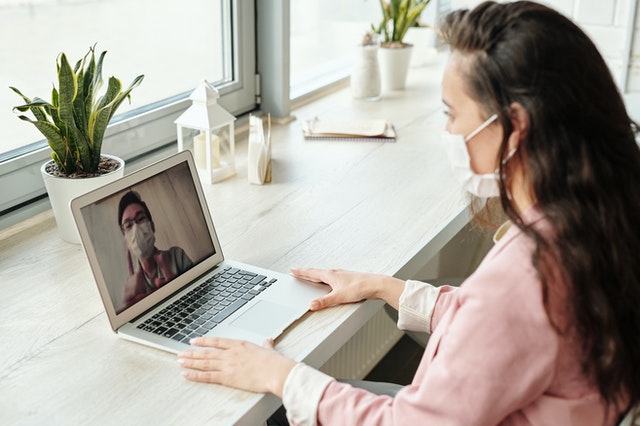 Unlike the common belief that public health is just community outreach and public service announcements, a career in public health has limitless options. You can take your expertise to law, government, education, manufacturing, engineering, technology, marketing, and other industries that all deal with public health in service to your community.
According to the Association of Schools and Programs of Public Health (ASPPH), there are more than ten fields of public health studies. Some of the most popular topics are epidemiology, health administration, health education, clinical research, mathematics, molecular microbiology, infectious diseases, dietician, and nutritionist. In a cohort of public health professionals, you could have biochemists, infectious disease researchers, registered dieticians, hospital management, community outreach coordinators, epidemiologists, and statisticians. If you are looking to piggyback on existing health-related experience, consider continuing your education with a higher degree such as a master's or doctorate.
Promotions and Leadership Opportunities
Most public health departments have various focuses and teams. With this extensive platform, there is a substantial opportunity for promotion and leadership challenges. Additionally, in the public health sector, there is a tremendous amount of collaboration with other healthcare agencies, corporations, and governmental entities.
As in most other types of business, the more projects, campaigns, and all-around experience you gain, the more likely you are to be promoted and recognized. If you enjoy leveling up every couple of years, the public health sector could be a place to reach your career goals. 
To start your career in public health, look into an advanced degree program in public health. Typically, a master's program is forty-five credit hours, split into two parts. The first part is the instruction of new concepts and skillsets. The second is putting that knowledge to the test through practice. This could be through research, internships, practicums, or others. The coursework takes most between one and two years. However, adult programs allow you to do your classes and work on your own schedule. An online mph degree program would also allow you to study from wherever you are without adding the unnecessary stress of getting to class.