I always say that fashion is about so much more than clothes, it's about looking your best and expressing your uniqueness. It's so exciting to see different trends throughout the year and discover which ones fit me. I also enjoy trying to predict what styles will be big next year. Fashion allows me to be creative too. I can put together different outfits and experiment with certain looks. I like to wear my classics mixed with what's trendy during each season. This brings me onto my main focus today: 4 seasons of style to look your best!
4 Seasons of Style to Look Your Best:

Spring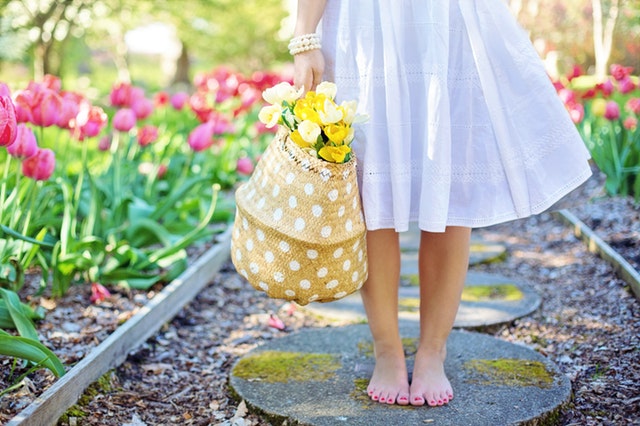 Spring is a season synonymous with fresh starts and new things. As a result, flowers and botanicals can be popular. Whether it's wearing a flower in your hair, a leafy necklace, or a bright floral top, you can certainly illuminate your look in spring. This is also a great time to brighten up your hair and makeup with a makeover.
Speaking of brightness, spring fashion offers a  renaissance after a long, dark winter. Look ahead at the next year's spring fashion so you can be ready to look your best. This way you can also take advantage of items that hit the shelves early. Know what looks good on you and also what will complement your current wardrobe. 
4 Seasons of Style to Look Your Best: 

Summer
As soon as it enters the summer season, retail shops go wild with color. Of course, you have all the classic summer essentials that are must-haves in these months. I'm talking about swimsuits/bikinis, sandals, sun hats, sunglasses, and so on. Maxi dresses are also incredibly popular during this season for a multitude of reasons. They're perfect if you want to cover yourself up at the beach, and they're ideal for a summer evening party as the sun sets.
Using Color
Choose colors that flatter your skin tone. I don't care if bright blue is the current season's hottest trend. If you look horrible in it, don't wear it. The same goes for the cuts and styles of summer. If you can't pull off a halter or backless top, steer clear of them. It matters more that you wear what you look good in than what is popular.
If you love wearing skirts or short dresses, now is the time to take advantage of your lovely legs and show them off in the sun. This year, as mentioned on Vogue, bralettes were extremely popular. This trend isn't for every body type, especially for those who are more conservative. That said, they can be worn under a light sweater or shirt for a cool look. Summer is a good time to adapt and make fashion work for you.
4 Seasons of Style to Look Your Best: Fall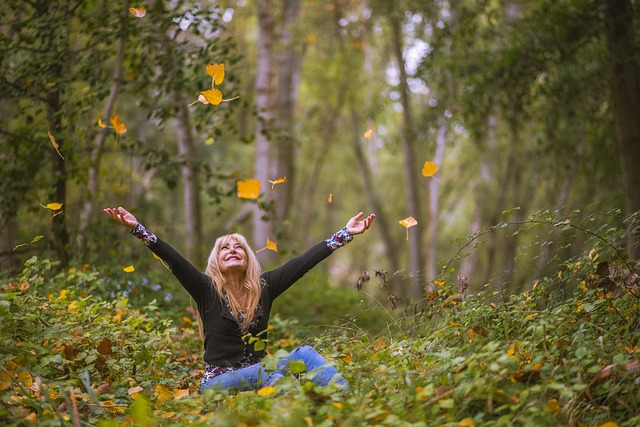 Fall is my favorite time of the year because fashion opens up with layers and so many choices. And, when I think about the best fall shoes coming out this season, I get all warm inside. As for clothing choices, jeans and tights are very popular during this season, particularly colorful, textured ones. Patterned tops are also a great option, and so are shirt dresses. You can see Lotus Boutique for ideas on both these items.
As with spring, fall is a great time to change your hair and makeup to adapt to the changing color trends. I like to go red during this time if I've been blonde or another lighter shade. I also bring in darker shades of lipstick and eyeshadow to go with the darker colors on my body. I tend to wear a lot of black, so this helps to balance things out.
4 Seasons of Style to Look Your Best: Winter
I adore winter because it's the time of the year when you can really go all out with your clothing purchases. Thanks to cold weather, you have an excuse to buy and wear so many pieces. Layering gives you a pulled together look that isn't normally appropriate in warmer weather. Boots are always popular in this season, as are long, thick, coats with big fluffy hoods. A girl has to stay warm, after all.
I like to stick to the classics underneath and add a trendy patterned scarf, jewelry, and awesome shoes to show off my personality. And, don't think that you can't show any skin in the winter. Holiday parties are the perfect time to glam up with a hot dress or dressy ensemble. For these times, it's a good idea to invest in a wrap or dress coat that will keep you looking good and warm at the same time.
There you have it; some advice on how to dress well all year round. Do you have any predictions for 2018 fashion? What do you think will be popular in Spring/Summer next year? What's your favorite season for fashion?