Winter is one of my favorite times for fashion, as there are some kickass ways to layer up, from skinny jeans to tunics, to fluffy, warm coats and sweaters. The color options are also fabulous at this time of year if you tend to gravitate to darker hues as I do. Consider the cold weather an opportunity to discover new favorites to add to your closet and figure out a fun way to dress that looks fab indoors and outside.
With that in mind, here are some of the chic winter fashion essentials for warmth style.
Skinny Jeans
Skinny jeans are a staple for winter, as they work well with varying body types. They are also perfect for layering sweaters, tunics, and coats over. Additionally, you can wear them with all types of cold season shoes like tall boots, ankle boots, loafers, and even snow boots. You can also always change out of your boots when you arrive at your destination and add a stylish pair of heels. 
Cashmere Sweater
There is something special about wearing a cashmere sweater. They have a way of comforting, flattering, and making you feel like a million bucks all at the same time. You will likely find yourself randomly petting your sleeve to experience the ultra-softness.
Yes, cashmere is a bit more expensive than your typical winter sweater but so worth it. A cashmere sweater is a true fashion staple to either dress up or down, depending on your event. They are usually not bulky and can be layered with a blouse, t-shirt, and other winter items. Do know that you will be hand washing your cashmere baby, so plan on some extra time to care for it.
Boots, Boots, and More Boots
If you are like me, you wait all summer to finally show off your boots again! Not only that, but it's time to invest in a pair (or two) for the new season. Take a stroll in your favorite shoe store or online to check out the hot new looks. Try not to go for duplicates of what you already own. Branch out into new colors and styles each season, so you end up having a super cool boot collection to choose from every day! Remember to wear your skinny jeans when you go shopping, so you can really see how they fit and look.
The truth is, the colder seasons are open for just about any kind of boot, including tall, short, ankle, wide calf rain boots, and, of course, some fashionable snow boots. I do recommend that you waterproof all of your selections before you need to wear them. There is nothing worse than buying a new pair of leather boots and have them ruined by unexpected rain or snow.
Turtlenecks 
I know that some of you may not be a fan of turtlenecks, but hear me out. Generally, they are made from comfortable cotton and can add style to an outfit while keeping you warm. They work well with most body shapes and are easy to layer on top of.
They look good tucked in jeans, as well as under a smart wool coat. They can also be teamed with a pleated midi skirt. Additionally, you could also keep some of your summer dresses going for longer by wearing one underneath. Personally, I love to wear sleeveless turtlenecks under a sweater or jacket in case I get hot indoors. Look for unique styles that have ruching or some extra detail at the neck.
Scarves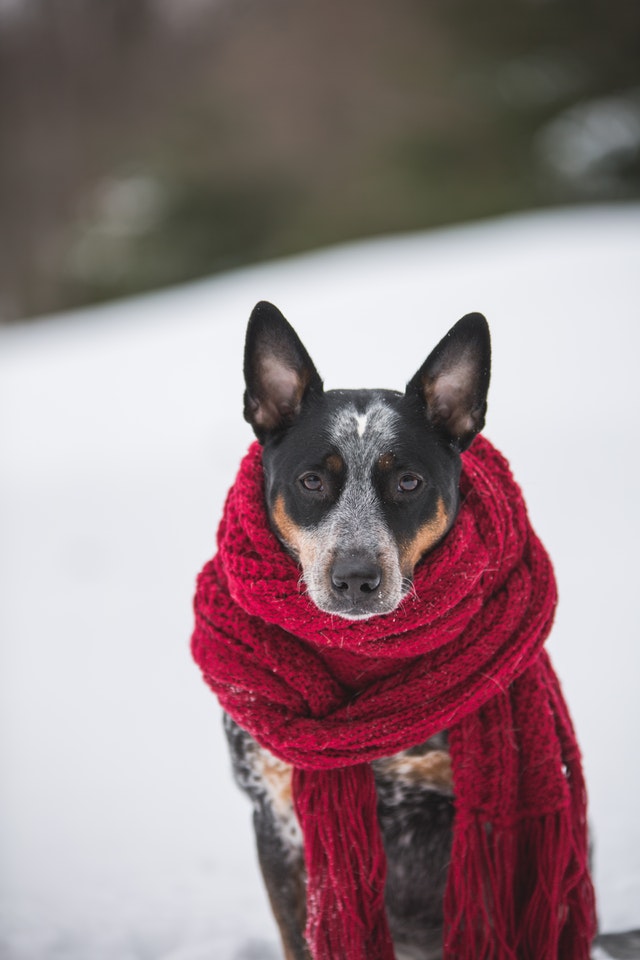 Scarves are a must at this time of year for several reasons. They not only add to the warmth factor of any outfit but give you a fashion edge by elevating your look. A quality scarf can show off your personality and fashion sense more than simply wearing jeans and a top or sweater. They come in so many styles, colors, and textures that you will never run out of options to accompany your winter wardrobe. The key here is to have plenty in your closet to choose from for variety and to experiment with.
Have fun with your winter wardrobe by adding some new trendy items to your classics. Make sure to go through your closet to weed out old things you don't want and to do any maintenance before it gets too cold. Replace any items that are badly worn, pilled, or have lost their appeal. You want to shine every season with confidence and a look that represents who you are! Happy wintering!