***This post was contributed and may contain affiliate links. I believe staying active and strong should be a pleasant and satisfying part of your life. If it's not, you likely won't have anything to do with fitness. Am I right? And, if you're like me and aren't a big fan of the gym, you have to find other ways to get fit. Let's look at my top 5 fun and effective way to get fit without the gym!
Get Fit Without The Gym #1: Hiking
How about a hike? It's time to start utilizing your local parks and areas of natural beauty in your quest to get healthier. First of all, make sure you dress for the weather. Layering is a good idea, as the temperature can change in wooded areas and the higher you go. You also need to wear good hiking boots that support your ankles and can handle rougher terrain.  Wear sunscreen to protect your skin from the sun, particularly this time of year. Make sure to take a map and compass with you or, at least, your phone. It's also a good idea to let someone know where you're going and how long you expect to be there.
I like hiking with friends or family. It just seems to be more fun when you can share the beautiful outdoors with others. If you have a dog, take him or her with you – a hike is a perfect time to bond with your fur baby.
Get Fit Without The Gym #2: Swimming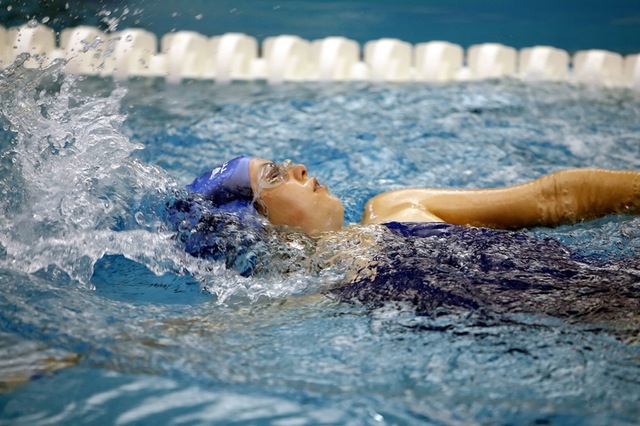 OK, so not many people have the confidence of Olympian swimmers at their local swimming pools. In fact, most women cringe, thinking that strangers will see them in their bathing suits or struggle to make a lap. No worries if you're a little shy, check your local pool for adult swim hours. These special times are set for those who want to swim laps without all the distractions of children and bored teenagers.
More seriously, swimming is a great exercise for most everyone, especially for those who have physical limitations. It's also a good way for more active athletes to rest and still get low impact exercise in.
Get Fit Without The Gym #3: A Home Fitness Routine
If you have space at home, try getting fit there with help from a site like fitnessbestreviews.com. I also use various DVDs to supplement my workouts. This way I always have variety and don't have to invest in expensive gym equipment.  Focus on the parts of your body that you'd like to change and choose videos that offer exercises for those areas. Some videos specialize in one body part like legs. These will mainly use lunges and other leg targeted exercises to build muscle and tone. Some routines are meant to tone your whole body or burn fat. To make things more fun, recruit a friend or family member to do it with you!
Get Fit Without The Gym#4: Yoga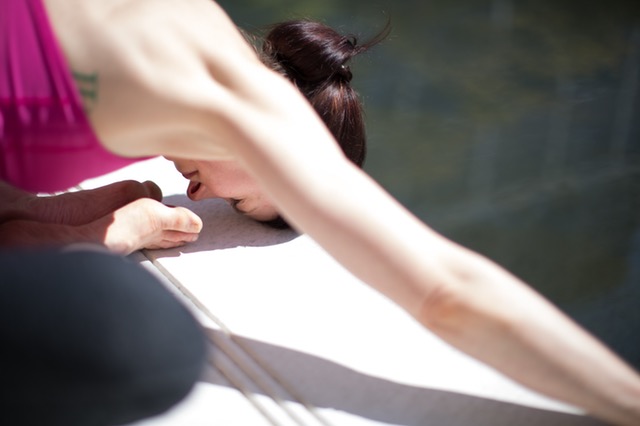 If you're looking for a little spiritual health as well as physical, yoga might be for you. The best thing is you can do it in the privacy of your home or yard. Taking time for yourself every day is an act of self-love that contributes to your psychological health.
Physically, yoga helps to create greater strength and flexibility, as well as stimulate circulation and optimal organ function. If you're looking for a YouTube yoga guru, check out Yoga With Adriene. She's one of the most popular yoga instructors on the Internet and also travels worldwide to do classes in person.
Get Fit Without The Gym#5: Zumba
If you're the sort of woman who gets bored with traditional fitness classes, try Zumba instead! It's a mixture of aerobics and dance to a background of music with a funky Latin and salsa beat. This not only gets you in great shape but helps give you better rhythm and dance moves! Take along a friend to turn your Zumba classes into a fun social occasion.
***Make sure to check with your healthcare provider before starting any new fitness routine.