Whether you are a stay-at-home mom or a corporate executive, what you do in your day is important. Furthermore, we all want to feel accomplished and productive at the end of the day. However, how many times have you looked up at the clock and realized that hours have gone by and you still haven't gotten anything done? What gives, ladies? Let me tell you, I am no stranger to this scenario. I've often struggled with time-management and self-discipline. That said, awareness is the first step to change. 
Know that even the most successful people in the world hit a plateau or have unproductive days, weeks, and even months. Their key to success is also the same: they keep trying and they change what needs to change. They find the keys to increasing personal and professional efficiency.
Efficiency Key #1: Plan out Your Day in Advance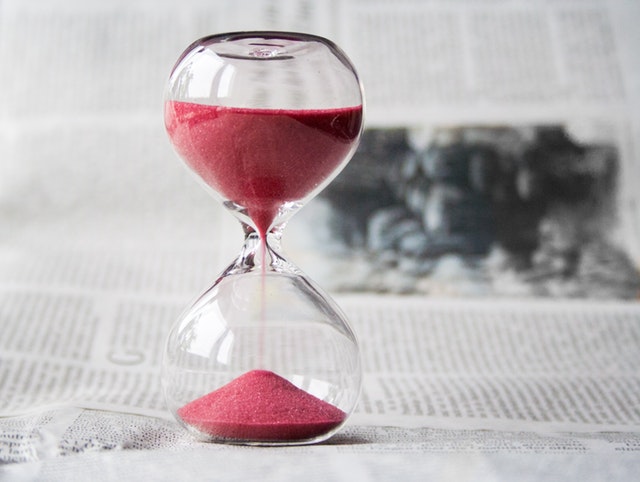 One thing that helps me stay on track with work and home responsibilities is keeping a schedule. Though I'm not a strict schedule dictator, I do like some structure in my day. The process of knowing what you want to do and in what timeframe can be likened to going on a trip. You want to know where you're going, from where you're starting, and how you will get there. Without these simple information tidbits, your day (or trip) most likely wouldn't turn out so well.
I am an advocate for creating the type of schedule and plan that works for you. In other words, don't do something just because it's popular or your colleague is doing it. Do what makes you feel happy and works with your personality. I like to use a large whiteboard with colorful markers to keep be visually connected to my daily activities.
Efficiency Key #2: Organize Everything
Clutter and simply having too much in front of me is one of my personal banes. It makes me feel out of control and as though I will never accomplish anything. So, there you go…that negative thought process is the start of a downward spiral.
Again, use an organizational system that works for you and your personality, as well as the job you are doing. If putting everything in colorful trays or bins is your style, go for it! I do also recommend doing a good purge from time to time. I just did a huge one and I feel fantastic for having the courage to let go of things that didn't serve me or my life anymore.
Efficiency Key #3: Use Technology
Technology has changed our world and lives in so many ways, I can't begin to even fathom it all. Just know that there is a lot out there most of us don't have a clue about. We do know that gone are the days of having to do everything manually or in our heads. The key here is to seek out what technology might make your day easier or more efficient. No, a family might not need accounting software, but it could help a new business owner. We don't need everything, but some things could definitely change our lives.
When something seems hard to me, I always search for ways to make it easier. This often includes searching online for technology or gadgets. Keep your mind open to doing things a new way and you will be on the right track for greater efficiency.
Efficiency Key #4: Delegate
If you've got a huge home or work project ahead of you and it's causing you stress, consider delegating some of it. If you split the work between several people, you will not only ease your burden but get the work done faster and more efficiently. However, do make sure to delegate tasks to the right people. You don't want to end up having to watch every move or redoing it later.
The key to effective delegating is making sure everyone knows what you're expecting of them. They need to know what your standards are and how fast you want the tasks done. So, I guess you could say that communication is the primary key.
Efficiency Key #5: Turn Off Notifications
Finally (and simply), get off of your phone or, at least, turn off notifications. Those little dings are the equivalent to a clap of thunder or bomb going off to our brains. They can initiate the fight or flight response because we've come to see our virtual connections as a top priority. If our cave-dwelling ancestors could see us now, right?
Consider scheduling social media and email time, so you know it's not going to interfere with other important projects or tasks. It's imperative that we have some type of self-control with our devices, otherwise, they will take over our personal and professional lives.