***This post has been contributed and may contain affiliate links. Plenty of women are in positions that, up until recently, were chiefly occupied by men. However, women still have a long way to go to even out the playing field. It would help to get more women interested in careers that have been thought of as "man's work."  After all, if a woman can do the job, she can do the job. Period. Here are 5 "men's work" careers women thrive in.
"Men's Work" Careers Women Thrive In #1: Driving Trucks
Truck driving is one industry that is inherently thought of as male, but that's only because there's something of a 'boys club' that surrounds the culture of the trade. Truthfully, women are more than capable of spending long hours on the road transporting goods from one place to another. Places like truck driver training school offer the same courses and training for both men and women. It's just a matter of getting more women interested in driving large trucks as a career. 
"Men's Work" Careers Women Thrive In #2: Mechanics
Just like driving trucks, being a mechanic is a job that tilts toward men. This could have something to do with the physical strength aspect of some mechanical jobs. However, women can build a lot of upper body strength if they want to.
If you're good at figuring things out and like getting your hands dirty, being a mechanic might be the perfect job for you. I had a blast as a teen and young women helping to build engines with the guys.
"Men's Work" Careers Women Thrive In #3: Fighting Fires
Bravery is not a male quality – it is a human quality. Becoming a firefighter is one of the noblest and inspiring careers one can have, but we don't see as many females doing the job as we should. Again, we may be talking about a physical strength issue. There are parts of this job that require a lot of physical stamina. Some women would not be cut out for this career but many are. The ones who have fought their way to become firefighters do the job and do it well.
"Men's Work" Careers Women Thrive In #4: Construction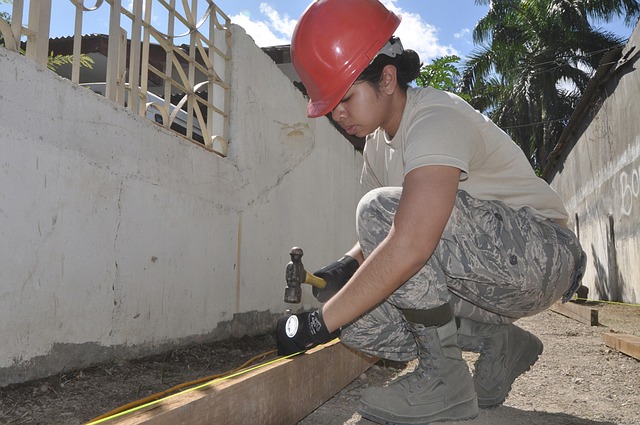 There are many more women working in construction than there used to be. However, men still far outrank women in this industry. In fact, women only make up about 0.2% of construction workers! There are many different types of construction to check out if you're looking for a challenging career. Women can be naturally good at problem-solving and hold high standards for what they create. Both of these attributes would serve well in the construction field.
"Men's Work" Careers Women Thrive In #5: Owning a Business
There's good news: the percentage of businesses that are owned by women has shot up in recent years, but it's still lagging behind those owned by men. It's never been easier to get your business idea up and running, so if you've got the determination to turn your idea into reality, make it happen! Again, women can be superior at leading teams and getting work done efficiently. This may come from the innate skills women have for raising a family. We often conduct business with charm, fairness, and nurturing abilities that create loyalty.