Our feet put up with some pretty harsh abuse. After all, they suffer through high heels, workouts, the toy killing fields of our children, the cold, and maybe even extended periods of standing. We rely on them for their strength to push us out of our homes so we can carry on with our day and do productive things. And yet, many of us spend little time taking care of them. The truth is, a little extra care doesn't take that much time, but the payoff is remarkable. Here are 5 ways to get smooth healthy feet in winter months.
Get Smooth Healthy Feet In Winter Months #1:
Observe Proper Hygiene
Just because you do not go out as much during wintertime doesn't mean you don't need to clean your feet regularly. Your feet and nails still get dirty even when you are in the house. Washing your feet every day keeps bacteria or fungus at bay when it is likely to get trapped in socks and shoes. During wintertime, your skin tends to be drier and flakier. I recommended using a moisturizing soap and lotion daily. This is best done before retiring for the night.
Additionally, your feet can get sweaty in cold months. If this happens regularly, your feet are at risk for cracking, funguses, or other infections. Sprinkle some non-talc foot powder in your shoes or socks before putting them on to help absorb sweat. If you do experience any troubling symptoms on your feet, consult your healthcare provider.
Get Smooth Healthy Feet In Winter Months #2:
Treat Your Feet to A Wax Bath
Just like any other part of your body, your feet require time to relax and rejuvenate. A great way to pamper your feet is using paraffin wax bath at home. Paraffin wax helps relax your muscles and joints and improve blood circulation. The use of paraffin wax as part of a heat therapy can help relieve chronic foot pain and get rid of calluses. There is wide variety of paraffin wax baths available online that are easy to use, affordable and very effective at caring for your feet during winter months.
Get Smooth Healthy Feet In Winter Months #3:
Use Quality Products
If you care enough to buy only the best and effective products for your face, have you considered the rest of your body including your feet? Yes, using quality products for the entire body is important, especially in areas that are heavily used or exposed. For instance, our hands also take a beating in winter months. I know most women carry a tube of quality hand cream with them at all times. Have you ever thought about those tootsies needing the same type of pampering? Well, maybe not, but it's never too late to change. Something simple like applying coconut oil can help protect your feet from dryness, itching, rashes, and other skin problems. I recommend ditching any chemical-based products and using organic ones for best results.
Get Smooth Healthy Feet In Winter Months #4:
Move Your Feet Often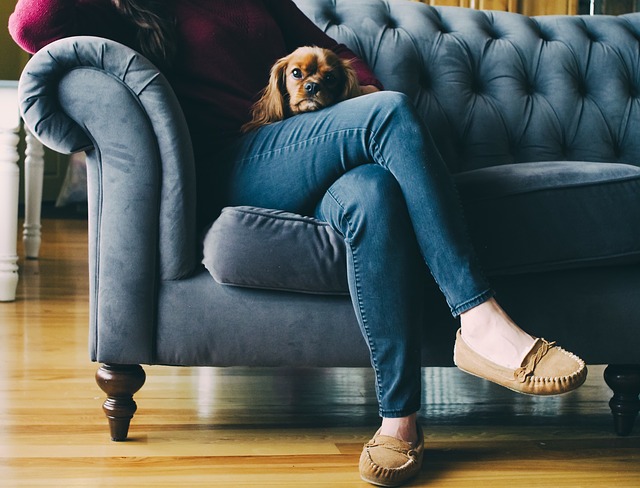 During winter, curling up on the sofa with your favorite blanket is a wonderful feeling. However, all that coziness may not do your feet any good unless you remember to move them. This goes for sitting in your drafty office for hours at a time. Legs and feet need proper circulation to be healthy. The extra cold temperatures of winter months doesn't help the situation either.  Move your legs and feet every 15 minutes or so to avoid stiffness and poor circulation. You might even take it a step further and give yourself a little foot massage.
Get Smooth Healthy Feet In Winter Months #5:
Regular Pedicures
I know that pedicures, whether they are DIY or at a salon, are normally done in warmer months. This is obviously because we tend to wear sandals and show off our feet more at the beach or pool. But, think about it, what if you only took care of your face half of the year? What do you think would happen? Not a pretty picture. Well, your feet are screaming for some TLC all your long, too! If you've never received or given yourself a pedicure, there are plenty of tutorials online. I do, however, recommend going to a salon to get them occasionally. The extra pampering and relaxing aspects are well worth it.