Launching a business is an exciting but exhausting part of starting a company. You have big dreams and hopes that success is in the cards. Though there is much work to be done after the initial stage of a start-up, the launch event can springboard a business to a place that success seems possible. Do know that there is much to be done in advance of any launch event or phase. What you do before the launch determines the impact the event will have. Here are some of my top keys to having a successful business launch event.
Know What Your Objectives Are

Before you start planning the big party, make a list of what you want to accomplish with your launch event. Be as specific as you can with this pre-planning stage. Think about things like building your brand, getting investors, or simply educating people about who you are and what you do.
The truth is, the months before your launch are the most important for all of these things. What you do on your website, blog, social media, and other pathways to your ideal market will be pillars that hold up your launch event and your business itself. Leave a trail of bread crumbs for your audience. Draw them in with interesting posts, blogs, and arrows that point to your business launch.
Educate and Entertain Before, During, and After
Your audience is waiting for you to do and say something that makes an impact on them. They want you to have a solution to a problem they have. The launch event is more of a celebration of your ability to do this. If you take the time to educate and entertain your potential customers and clients before your event, you will have gained their attention. Trust me, they won't miss your big party!
The event itself should be more of this but presented in a stylized and powerful way. Give your attendees something to talk about. In other words, have a launch theme that makes headlines! Be different and don't be afraid to go over the top with prizes, games, connection, and things that we humans love to do at parties. Smother them in appreciation and tantalize them with what you have in store for them when you're up and running.
Do have a short information-packed speech prepared so everyone knows exactly what you are bringing to the table. Add a Q & A session to involve the audience whether your event is online or in person. This shows your professionalism and ability to take charge and lead. Then let the rest of the event be about entertainment and fun! 
Invite Well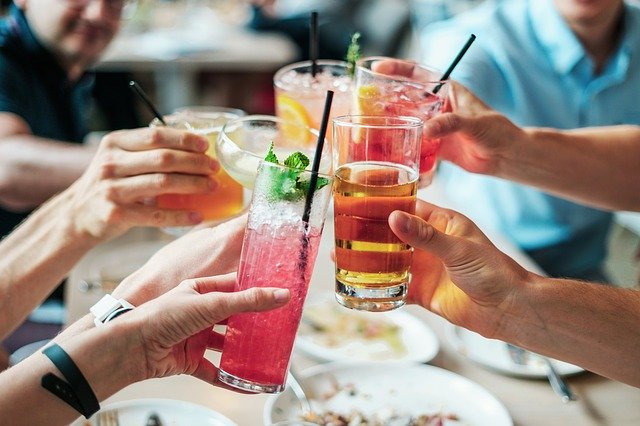 If you have a large launch budget, you will naturally be able to afford a bigger guest list. This is especially true for live events. I do, however, recommend doing both online and live events surrounding your launch. That said, quantity is not always better.
If you invite a smaller group of influential people and friends/family who will bend over backward to spread the word, you can have an extremely successful business launch event. Examples of some people to consider inviting to your event are journalists, investors, celebrities (if you know any), other local business owners, and, of course, your own support network. 
Have Good Help
Whether you are planning a live shindig or an online party, you will need help. Ask for volunteers to help with food, drinks, posting on social media, greeting, answering questions, etc. If you don't get enough free help, do hire some temps to carry some of the load.
Furthermore, make a schedule and a complete job list for each person helping. Your organization will help things go as planned and, hopefully, without any problems. Do, however, be prepared for emergencies at your venue and online. After all, shit happens…
Make It About Your Guests
Your attendees need to be fully wowed at your launch event…that is if you want it to have a ripple effect. Think about it, the people who come to your event are likely already on board with your vision and business. It's the people they share their experience with that you want to get in your corner as well. Think of it as a way to exponentially increase word of mouth marketing from the beginning.
If your event is live, make sure everyone is comfortable and happy. You want them to feel like VIPs at your event. Keep the food and drinks coming and do have ample entertainment. Pay attention to the details like how clean the bathrooms are and how well the wait staff is serving your guests. If you have an outdoor event, don't forget to have enough portable toilets, seating, and cool, shaded areas for those who need to escape the elements.
Make Lasting Connections 
You have a few hours to make a connection with as many people as possible. Work on being your beautiful, unique self, first of all. Show off your brand by personifying it. Find a way to get contact information like email addresses, phone, and social media handles. Though there will be time for deeper business talk later, you can still tease them with samples and showing off your skills. And try to bring those connections straight to social media. If you can have photos, hashtags, and a social media backdrop, you can double down on your efforts with user-generated content.