Congratulations, you're getting married! Of course, it's an exciting time, but it can also be a stressful and expensive day to plan. However, with detailed planning, quality resources, and a  support system, you can have an exceptional wedding. There can be a lot to pulling off a wedding without a hitch, but you can do it! Here are some secrets to having the best wedding, no matter your budget.
Choose a Wedding Venue That Fits You Both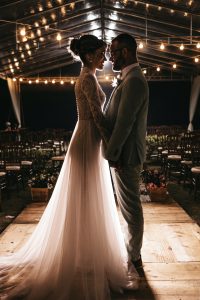 Before you allow yourself to dream about your wedding outfits, guest lists, decorations, and themes, ask the following question. What type of venue gives you goosebumps just thinking about it? Does this magical place exist for you both, or are you thinking more practically? When you answer this question, try not to axe your choices because you think they are crazy or out of reach. Furthermore, no one said you must meet some wedding standards by picking popular venues. Don't be afraid to think outside the box. You might want to choose several ideal venues to scope out before you decide on one. 
Remember, this choice sets the tone and possibly the budget for the entire wedding. Additionally, the best spots usually are booked out months- even years- in advance. This is another reason to consider lesser-known spots…if you dare. Do also think about the logistics such as capacity and comfort. Is it accessible for your guests, and does it have an outdoor and indoor option in case of bad weather?   
Choose a Date Carefully
Once you decide where to get married, look at your date options. Consider the weather at that time of year and which guests might be hindered. Is your theme seasonal, or can it be done at any time? Do also know that off seasons and less-popular days could come with huge discounts. This could be a true blessing if you're working with a tight budget. 
When you have a confirmed date, you can then announce it to your family and those on your planned guest list. Sending out Save the Date cards is a good way to get a better response to your actual invitations. If you plan to have an exceptional wedding, you want people to be there to experience it!
Choose an Interesting Theme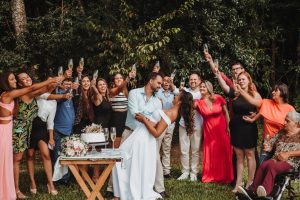 Your wedding theme not only expresses your personality but also helps your guests have a fabulous time. Make this power statement as unique as you both are. Creating an experience is what it's all about for you and every single person who attends your wedding. Whether you love a certain period or want to show off your adoration for the arts, go for a theme that is 100% you and your significant other.
This is one area where a wedding planner or designer can help you shine if you're not confident about doing it yourself. One thing that helps you create a solid theme is to focus on the details, making sure they are cohesive.
Plan Early 
If you have booked your wedding venue a year ahead of time, you might think you have plenty of time to plan, however, time disappears quickly. I highly recommend investing in a good wedding planner in book form or digital. If that seems like a daunting task, you might benefit from hiring a wedding planner to keep track of the details.
Whether you decide to wing it on your own or get help, I recommend that you start planning early. Additionally, working with small tasks a little at a time helps you to have fun and avoid unnecessary stress. 
Create a Doable Budget 
A wedding can take on a life of its own if you let it. It's important to make a budget that you can stick to throughout the process. Being disciplined from the beginning is one of the things that will help you to have an exceptional wedding. After all, you don't want to start your life together deep in debt. 
When it comes to budget planning for your wedding, it helps to be practical and pay attention to details. If there is something you want but it's not in the budget, consider moving some things around. Have a primary budget that covers all expected expenses. Additionally, have a secondary budget for add-ons, unforeseen emergencies, and glitches. If you don't end up using it, you can always apply it to your honeymoon or other things you both want.
Make a Reasonable Guestlist 
The guest list for your wedding can be tricky to arrange, especially if you are limited in space. Try not to allow others to influence this important step too much, especially if you're paying for the wedding. Inviting too many people can put you or others in a financial bind. If you have more friends and family than you can invite to the wedding, consider having a smaller party another time to celebrate with them.
Hire a Quality Caterer
Another key element of your wedding day is catering. It's something that can make or break the experience for you and your guests. Quality food, drinks, and cake are all memorable things. Unfortunately, however, everyone will remember if these things are bad, too.
Along with the venue, wedding catering is something you need to start planning as soon as you get an idea of how many guests you anticipate. I recommend contacting a vendor like  https://sandcastlecaterers.com/ to discuss catering options for your special day. They can also help you create a menu that is within your budget.
Ask for Help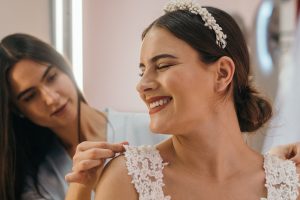 One more thing that I recommend is to ask for as much help as you can. Even if you have a wedding planner, you will have so much to do if you want to have an exceptional wedding. Delegating small things can help you focus on tasks only you can do.
Though you will do many things, hopefully, these tips will give you a little boost. Another thing that helps is to have emotional support from those who have been there and done that. Try leaning on those in forums, groups, or just your loved ones that have recently married. Listen to the stories of others and apply what you feel is right for you. Most importantly, have fun and BE YOU!!!