I received this powerful note in my inbox this morning and wanted to pass it on to you! Deborah Stuart of High Chi Jewelry has mastered the art and science of protecting the body from harmful EMFs (electromagnetic fields), as well as energizing for joy, peace, wealth, and success.  Her beautiful jewelry is highly magnetized for optimal protection and, you have to admit, it's unique and designed with the fashionable woman in mind!  Read on for her timely message…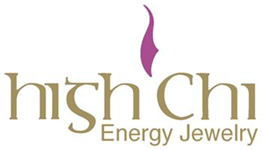 We have often been asked how HighChi Jewelry is different from other Electromagnetic Protection. We have spent several years researching the effects of HighChi Jewelry on the body. What we've found is not only does our technology protect from negative EMFs and negative energies from others, but more importantly it can release the stress caused by your own negative emotions, attitudes, thoughts and decisions.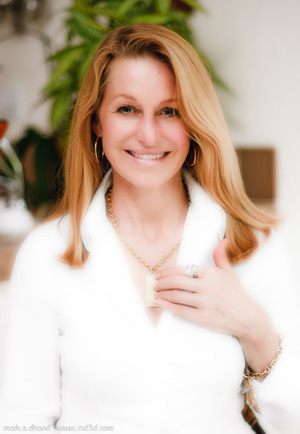 Through using the Heartmath™ technology, recognized by hospitals throughout the country, we are able to show that by wearing HighChi jewelry and gently tapping on your pendant with the fingers of your left hand, your heart rate naturally goes coherent. When your heart rate is coherent you are in a no stress zone. Stress is the major cause of aging and disease. Used as intended, HighChi Jewelry can be life changing.
In the following weeks and months we will be unveiling a brilliant new line of energy products including energy apps for your iPhone, Blackberry or Android!  We have also created ground breaking and elegant processes (elegant as defined as the least amount of effort with the most amount of result) to release the stress and negative emotions which are in the way of having what you most desire!
With Love and Respect,
Deborah Stuart
Wear your HighChi jewelry! it's more important now than ever.
Deborah Wears…Two Abundance rings, each $120and Large Gold Hoops, $169

click below to be directed to High Chi's site where you can view the full line of life-changing jewelry!

***HighChi Energy Jewelry collection inspired by the sacred geometry and exotic motifs of ancient cultures, redefines the power of adornment. Each piece is meticulously crafted according to Harmonic Resonance Technology, activating a higher vitality and energy in body, mind and spirit while protecting the wearer form the harmful effects of negative frequencies generated by electrical appliances. HighChi Jewelry is the ultimate synergy of elegance, bold sophistication, higher energy and subtle armor against harmful electronic rays.