If you know me at all, then you understand my passion for taking care of my skin. During this month of change and self-development, getting back to some extra pampering will serve very well. Though I've used many quality brands of skin care over the years, I've never come across any that offer satisfying results with a natural element…that is until I met Shelly Henley and tried her line, Joyful Girl Naturals. It was nearly five years ago when I first experienced the products, and her magnetic, beautiful spirit/personality. And, with my newest Joyful Girl order, I'm even more pleased with how my skin feels and looks after only a few applications.
Joyful Girl products are lovingly handmade by Shelly herself and are some of the most delightful self care items you will ever use. They literally make you smile and remind you how precious simplicity really is. And the scents are to live for! As a bonus, Shelly sent me a dry perfume called Harlow that I had previously tried and, let me tell you, I fell in LOVE all over again! The  patchouli/sandalwood blend is heavenly! It's sort of woodsy, sexy, and motivating all at the same time. One of those things you just have to try for yourself! I think I'm going to sign up for an auto ship of this one.
After the arctic blast we've had here in the Midwest, I truly needed some skin TLC, especially my lips. The poor, dry, cracking things on my face barely resembled lips said a HUGE, "Ahhhhhhh" when I used the Sweet Orange Lip Exfoliator. I joked with Shelly that the lip savior (as I call it) did a beautiful job and that I no longer needed to chew the dead skin off of my lips. The pampering didn't stop there! I indulged in the Lime Facial Scrub, Brown Sugar Vanilla Body & Face Scrub, Extreme Moisturizing Cream, and the Organic Coconut Hand & Body Lotion. They were all just what I needed to find my healthful glow after a brutally cold and isolated winter season. If I didn't already have a job I absolutely love, I would be her very passionate sales rep. and get these products in every wellness store across the nation! The line is really that valuable!
I can't wait to try even more of her life-changing products. Her store is presently on Etsy, where you can find everything you need for natural body and face care. Her line includes face cleansers, scrubs, lotions, body scrubs, bath salts, lotions, men's products, pet products, aromatherapy, and some specialty products, like scar treatment, acne, women's natural lubricant, and pain relief. The prices are affordable and her service is impeccable. I really hope you get the chance to try Joyful Girl Naturals soon. You won't regret it! And, to make your first experience with Joyful Girl Naturals even more…well, joyful, Shelly is giving away a US $30 Gift Certificate to one lucky reader! See Giveaway details at the end of the article!
About the Owner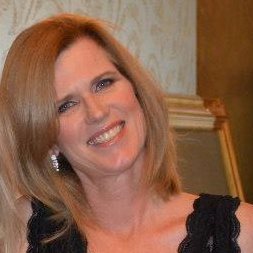 Shelly Henley has 5 terrific Kiddos, a beautiful stepdaughter and 4 grand children. She was a special education teacher for 10 years and has been making herbal remedies, aromatherapy and natural beauty products for over 25 years. Her goal is to provide effective, natural products that everyone can afford. This beautiful woman has spent many years on development of her products, even through trials and tribulations.  
She stays away from chemicals and anything that could potentially harm your skin and health.  Her passion to create natural and organic products for women of all ages and educating them about the importance of natural skin care is so apparent when you talk to her and use her creations.  Shelly's motto"Health Before Wealth" explains her low prices, as she wants to make her products available to the masses. It's all a part of her mission to offer healthful products and knowledge to the world.
Because Shelly Henley is no stranger to the roller coaster ride we women can find ourselves on in life and health, she is the prefect person to spread this important message. After a long battle with autoimmune disorders and debilitating depression, she is once again pushing toward her dreams and goals of empowering women to be healthy and beautiful the natural way.
My New Journey to Purpose Client!
Her own challenges have pressed hard and brought her to a place where she can move on with wisdom, clarity, and understanding about what true happiness and contribution is. As a part of her self-development, Shelly has decided she wants my support as her Journey to Purpose Coach. Though her journey with me has already begun with our past connection, we will deepen our work together with weekly goal-setting, accountability, and mentoring sessions. Shelly has also agreed to share her journey with you, our readers, to openly commit to the process and show her progress as it may inspire others out there. I will post weekly about our sessions and her journey soon, so stay tuned! It is a good time to pick up the RSS feed or join our email community (in the right sidebar) if you haven't already.
Joyful Girl Naturals Giveaway!
Joyful Girl Naturals is giving away a US $30 Gift Certificate to one Women's LifeLink reader who enters to win between Tuesday March 25, 2014 and Friday April 5, 2014, 11:59 PM EST. Please leave a first name and a valid email with your comments. Also, leave separate comments for each entry action. So, if you've done everything, you should have 8 comments. Winner will be randomly drawn and notified via email as well as on the Facebook fan page on or shortly after April 6, 2014.