I am not here to judge or decide whether anyone drinks too much. But what I do want to do is to bring a reminder to us all that we do need to check ourselves and react and act accordingly. Drinking alcohol is a common and accepted thing to do with others, especially in social settings like celebrations, parties, weddings, games, etc. And the availability of spirits is virtually on every corner.  Even drinking at home by yourself is seen as acceptable in most cases. With these cultural factors in place it is easy to see how just relaxing with friends over a couple of drinks could potentially be a doorway to overuse or alcoholism. What is considered "too much"?
Again, this post is not about telling you what is right or wrong, but it may make you think a bit more about your choices. Consider the amount of alcohol you truly drink…not the number of drinks you tell your doctor when he or she asks. Yeah, most people tend to cut this number in half. So, if you do lie about this amount to your health care provider, are you kidding yourself, too? I guess the real question is this: What is the amount of alcohol that is OK for you? And from there ask yourself if it is affecting your health, your budget, your relationships. If your "social drinking" is creating some problems, I think it is safe to say that it's time to pay attention to your consumption.  
Triggers and Patterns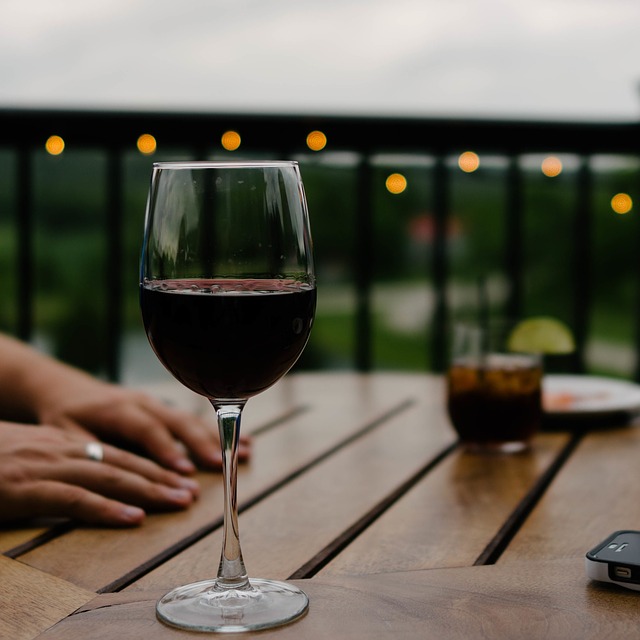 Do certain situations and feelings trigger you to want a drink? Do you always have to drink when you see a certain person or go to a particular event or place? Perhaps you drink to wind down when you get in from a busy day at work. Or it might be a way of relaxing with your loved ones or friends. Sometimes when we are aware that we are drinking too much, there is a reason why we are turning to that glass of wine. Does it make us happy? Or do we drink to forget something? If you think that your social drinking is becoming out of hand then perhaps you should think about why you do it. There may be something going on subconsciously you are not aware of. 
Social drinking can happen any night of the week these days. Some of us use the evening to socialize with friends after the working day while others drink during work meetings away from the office. It can become a way of life. But do you do it everyday? Or are you one of those women who wait for Friday night. While it may be under control now, drinking every day isn't good for your health. So it might be time to cut back. Pay attention to all of your triggers and patterns. They will give you some clues. 
When Do You Need Help?
It may be as simple as feeling out of control with your drinking. If at any point your drinking is interfering with your normal routine and life, it is time to help yourself. If you can't seem to get things moving in the right direction, ask for help. Also, if you find that you are drinking to forget, or binge drinking, then it is also time to seek some help.
There are so many things you can do to help yourself first before reaching out for a professional. Do some research about alcohol and its effects, as well as some precautions you can take to prevent addiction and abuse. But if you feel like an intervention is needed then perhaps centers like Inspiration Treatment could be the way forward. You may not need it, but if you are asking yourself whether you do, it might be worth exploring. 
We are all adult women at the end of the day, capable of making our own choices. If we enjoy drinking, and can do it responsibly, then why shouldn't we? Drinking with our friends and family can be a whole lot of fun. It's just worth considering when too much becomes too much for you. Alcohol can have a real bad effect on our health when drank excessively, and nothing is more important than our health and happiness.
Do you enjoy drinking socially? What would you say is too much?