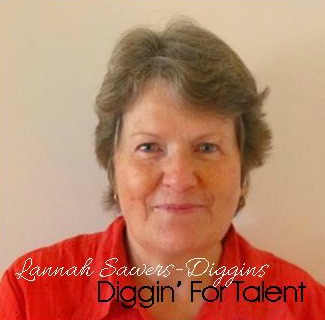 ORIGINATING FROM MELBOURNE, THIS LOVELY POP STAR IS NOW HITTING THE 'BIG TIME' IN THE USA
And who is she?  Enter KATJA GLIESON, a survivor of bullying and now proving to the world that such adversities just cannot win – not if you are determined rise above them.  Katja is a growing international woman who is rapidly gaining attention for her original music and videos and superb talent – and she's gorgeous to boot and a thoroughly nice person.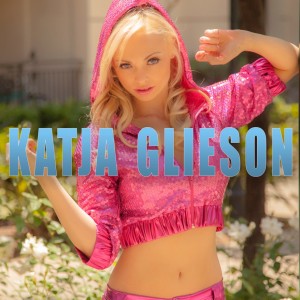 An actor and musician, Katja says she has always wanted to be in entertainment and has always done this in some form or another.  But – and this is very hard to imagine – at one stage was actually very large and this caused feelings that she would not be allowed to be an entertainer.  Thankfully, for all of us,  she realised that her dreams had nothing to do with her size and that people of all shapes and sizes are allowed to pursue their dreams.
Katja does mention that she reached a very large size and was constantly teased because of this.  Not just physical though, she was hunted out – daily – and then punched in the face.  Her so-called friends used to push her into brick walls. She was also pushed into garbage bins as well as the boys' toilets.  As she says, not the best childhood memories.  And, sadly, even though the weight has now gone, she is still being bullied online – it continues.  People who obviously have nothing better to do, to say nothing of being just a tad jealous, actually make up profiles and say awful things about Katja.  And the inevitable does happen. Some men try to bully her into having sex with them.  "It breaks my heart that people feel so down about themselves that they have to infect someone.  In some ways I feel that's worse than what happened when I was a child."
This amazing young talent also admits that she cannot imagine how difficult it must be to combat this issue and agrees that, sadly, due to technology, it's getting worse.  "We have internet bullies and trolls as well as the bullies at school."  But Katja does believe that the governments are trying, but that, perhaps, they are not quite on the right path.  She then tells us about a  run company with no government funding – it brings huge, amazing, theatrical rock concerts to schools along with big sets, lights, sound equipment etc.  The children love it.  And the themes that they carry are generally relating to bullying – Katja explains that 'Alpha Shows' encourages the audience to help the lead character by searching within themselves.  It is about being responsible for your own emotions and having empathy.  She also feels that she would not be where she is today if not for this show. It helped her to overcome most of what happened to her.
When asked if she feels that there is anything further that the Governments and schools worldwide could do to help decrease bullying, she says, Pure and simple:  "Oh, that's easy.  The government should get behind 'Alpha Shows' and support them.  Make sure every school has their shows every year."  She adds that many schools have already started to develop a health and well-being programs but this will get them over the line.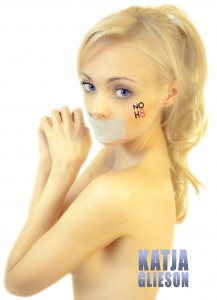 And her advice to someone who is currently suffering through this nightmare?  "First of all, I am so sorry to anyone who is going through any type of bullying or abuse.  It is a terrible thing that is completely unfair and it should not happen.  The simplest way to explain is that it has nothing to do with you!  You are wonderful and amazing.  It all has to do with the bully.  The bully is the one who is in so much pain that they have no idea how to express it but to lash out at the first person who triggers their fears and anger."  She continues by suggesting that victims try to understand the bullies.
Very wise words
This rising talent has appeared in numerous short films in both Australia and the USA, including being the lead female in an indie feature film called 'Blockhouse Blues and the Elmore Beast' – in which she worked alongside Marcus Graham.  Not sure who is luckier to work with who there!!  This film also featured one of her early songs.  Katja adds that she also has a series called:  'Terminium City' "which is like a television series with music videos.  A whole new concept that has been nominated  and won many USA film festivals'.  Katja explains that she has also had the privilege to headline 'LA Pride' with Azealia Banks and Jennifer Hudson as well as working with Bonnie McKee, Karmin, Betty Who and Rita Ora in 'Capital Pride'.
As for her own goals and future?  Katja explains that she is currently doing a concert series with P.A.C.E. Shows for summer – called 'Summer Night Lights' – entertainment for families conducted in parks.  Food and drinks are provided.  It is organised in conjunction with the LAPD in an effort to stop gang violence during the summer.  Another project was to perform with OMG Girls for the All Stars Celebrity Basketball Game at the mid America Centre.
Watch out world – this lady is also going places.
LINKS:
FaceBook – www.facebook.com/katjamusic
Twitter – www.twitter.com@katjaglieson
Instagram – www.instagram.com@katjaglieson
Website – www.katjaglieson.com
Events – www.katlaglieson.com