With the ever expanding potential for knowledge acquisition and qualification, it can be hard to keep up with the demand of the modern world. Even if you've achieved a brilliant qualification that has allowed you to flourish in the job market so far, it's likely that you already feel like your skills aren't serving you as well as they once used to. This is the obvious result of a world that moves fast.  Understand that knowledge isn't a vessel to be filled, it is a fire to be kindled. Staying relevant and competent in an ever-changing business world takes focus and determination. 
But exactly how do you accomplish this?
Assess What You Truly Want
First of all, you need to figure out exactly what you want to achieve in your career or business. Take a snapshot of your dreams and passions. Does the trajectory of your work life line up with it? If it doesn't, what can you do to change things or shift direction? Sometimes, being relevant and competent in your job and career is about your passion for the actual work. If you're interested in something and it fulfills you, growth and skill-building won't seem like work. Progress happens organically and easily.
Learn and Grow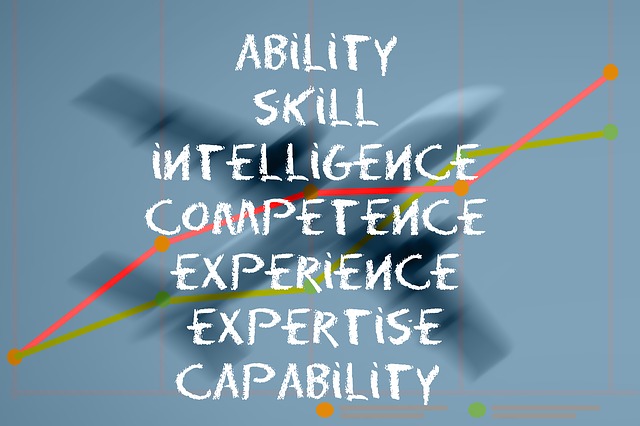 Once you've established what you'd like to accomplish and why, it's important to keep yourself focused on the action steps to get there. If you need to gain certain skills and growth in order to get to your summit, make a plan that includes short and long term goals and tasks. Many women choose to go back to school long after that toss of the graduation cap. This is, of course, a huge decision because it requires a time and financial commitment. If you absolutely can't afford to invest in a four year plan, consider aas or aa options (Associate's Degrees) as these take substantially less time to complete. 
Also consider taking only the relevant courses you need for a specific project or job. This increases your marketability within your industry and offers your present employers incentive to promote you in the future.
Find A Mentor
I would not be who and where I am today had I not had someone you can look up to. In fact, I've had many "someones" who fueled my fire to succeed and be my best. Mentors help to keep you focused on what is important and relevant to your present and future. The fact is, we all need guidance and a little kick in the ass sometimes. We can get stuck in our own heads and unable to see what is right in front of us. A mentor is there to help you see past your own blocks and fears.
Your mentor's interpersonal insights can lend you more of an instinctual, as well as intellectual view of opportunities before you. It's a good idea to have an agreement with your mentor before you engage in the relationship. Is this a business for him or her? What does he charge? Is this a pro-bono arrangement. Never assume it's all for free.
Being at the top of your game in your career is an amazing feeling that is quite an accomplishment. Focusing on yourself and your true desires and actions steps will always pay off for you. You will soon see that your colleagues respect and admire you for your dedication. After all, Competency is the new cool!