When it comes to buying clothes and accessories, everybody prioritizes individual items differently. If you wear dresses every single day, they're a far more worthwhile investment than if you only wear them once a month. If you love collecting heels but only have the occasion to wear them bi-monthly, that wouldn't be a sensible investment. It's the same with jewelry, diamond drop earrings would be a lifelong investment, but what about fashion jewelry that goes out of style quickly? It's important to prioritize your personal preferences and invest accordingly.
However, there are clothing and accessories that are almost always worth the investment. This is because these items have the versatility to be worn many times in different ways. And, due to the material from which they are made or where they are worn, they don't need to be washed frequently. This also means that they will last longer, and are less prone to shrinkage or stretching.
So, without further ado, let's look at four items that fit the bill of worthwhile clothing investment.
Shoes: Yes!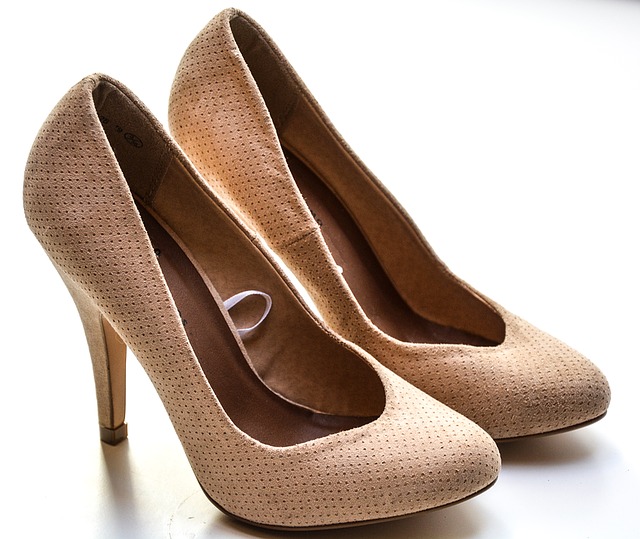 Sorry, ladies, this doesn't include those glass-bottomed, 7-inch heels you've had your eyes on for months. It means shoes that you can wear with many different outfits and on many different occasions. First off, let's talk about color: Neutral colors are where it's at for investment shoes. Black is the safest bet, as it goes with everything. Brown may suit many items in your wardrobe also. But beware of white! While a neutral color, they will inevitably show the dirt quicker than any darker colors.
Ladies, you'll reach for knee-high black boots over and over. When it comes to style, you want something comfortable. Make sure to try them on and walk around for a bit before making a decision. And, remember, if it doesn't feel good in the first minute, it's not going to get any better. You may also want to invest in some nice, casual shoes for your man. The same rules apply to them. For men, Vans shoes are a good option.
Jeans: Yes!
The great thing about jeans is that they don't need washing half as often as other trousers. Fashion experts recommend only washing them every five or six wears. So, if you only wear them twice a week, that's three weeks' usage! Go for a wash that will suit everything, from white blouses to neon crop tops! When it comes to fit, forget what is 'in fashion.' Go for the most flattering cut and style for your body shape. Again, make sure that you give them a good try-on with a 360 mirror. If the dressing room doesn't have one, you can use a small hand mirror to see the back of yourself. If something isn't right with the fit, if it's just a little snug or loose, move on.
Coat: Yes!
Now, some argue that as a coat can only be worn in certain, specific seasons, it is not a worthwhile investment. But what is important to remember here is the number of times you wear it. If you wear it every day for three or four months, then you've got some real usage out of it. Just like your shoes, when it comes to picking the color, give some good consideration to neutral. A black coat will go with everything. However, if you have a more bold fashion sense and will be happy to wear a colored one every day, go for it. A warm orange or a cool mint green will brighten up even the dullest of winter days.
Suit: Yes!
Here is one for the businessmen and businesswomen amongst us. A tailored suit is a fantastic investment. It will give you the confidence to enter difficult meetings and scary conferences, knowing that you look professional. Look for quality over price value with this one, too. Construction and fabric used can mean the difference between a suit you wear one season or one that lasts for several years to come. Buy classic cuts and styles that won't look dated after one year. This isn't the time to jump on the latest trend bandwagon. Unfortunately, with suits, you will have the ongoing upkeep cost of dry cleaning. The other thing to keep in mind is that a good well-made suit is worth tailoring if you lose or gain weight. In this case, one suit can last for years and be well worth the money.