***This post was contributed and may contain affiliate links.
Setting up a home business has pros and cons as any new business venture would. However, working from home has some specific challenges that could wreak havoc on your life if left unchecked. I've experienced the "crossing of boundaries" that has thrown my whole life equilibrium off balance. The problem is that you may not see it happening until you are well into the muddy quicksand. Hindsight is great, but prevention is best. Here are some quick tips on how to win the life/work balancing game.
Set Personal and Social Boundaries
If your name is on a business, then you can expect it to be connected to all that you show publicly. While this is a popular way to brand some types of businesses, such as coaching, consultation, art/graphics, etc., it has both positive and negative attributes. If you don't want those lines to get blurred, then set up boundaries. For instance, make sure your privacy on social media is protected. You can do this by using an alias and making your accounts only visible to friends. Or you can set up a professional pseudonym if you want to build a brand that completely keeps your identity private.
Separate Personal and Professional Time and Money
If your business is too closely tied to your personal life, things can get messy. This is especially true if don't separate your business money from your personal. This awkward lack of a system makes accounting much more difficult.  It is also harder, come tax season, to prove which expenses are business related. Similarly, you might want to keep your home address separate from your business for privacy purposes. You can keep your residence private with services like a registered office address. 
Set Hours and Rules
This is where the self-discipline comes in. Setting home business hours is one of the most challenging parts of working from home. There are so many distractions, especially if you have children. It's important that you declare these set hours to yourself and your family, as well as make them clear on your website and business cards. Close your work laptop and make sure your phone isn't connected to any work accounts, so you're not replying to emails all evening.
On the other side, make sure that work time is work time. Your family will need to be on board with these hours and agree not to disturb you while you're working. Otherwise, the boundaries you set will be of no use.
Be Efficient with Your Time and Space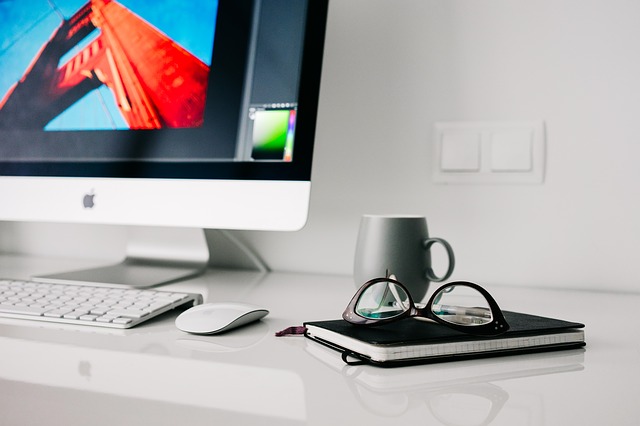 The more work you can get done during work hours, the less you're tempted to keep working beyond them. Setting up a proper office will help you do this. This includes eliminating distractions like TV and unnecessary electronics. Do invest in the equipment and programs you need to help you do your work better. Market efficiently by learning or paying for better SEO and social media management. Automate tasks like your finances, social media and email when possible. 
Rules, boundaries, and a time management plan will help you meet your home business goals much more quickly and, more importantly, keep you sane. I've been doing this home business thing for over ten years now and know how bad things can get without a plan. These doable tasks made my life and business so much easier and continue to help me plan for the future. Balance is bliss.