Technology has vastly improved every aspect of our lives, and the cosmetic industry is no exception. The era of applications and technology that streamline mundane tasks has arrived. The cosmetic businesses that are most in tune with their customer's wants and needs are those that actively employ technology in their production, promotion, and communication with clients. Let's explore the modern ways technology impacts beauty.
Digital Makeup and Virtual Looks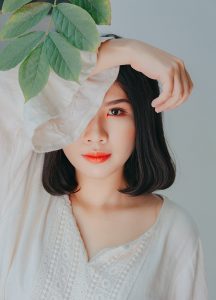 Snapchat filters are a well-known example of the e-makeup trend that has swept today's young culture. E-makeup gives users the freedom to customize the way they look in online spaces. Still haven't made it in for those highlights? Simply apply a filter. Are you still awaiting the results of your acne medication? Digital makeup can remove those spots.
This technology has the potential to deliver a level of customization not seen before. Makeup companies are starting to use AI tech to tailor their products to customers depending on their skin tones. Using AI in devices allows for more accurate skin analysis and more tailored product suggestions.
Digital makeup is also used to virtually try on several looks before committing to them in real life. You may test out the deep purple eyeshadow on your face before you buy it thanks to a feature offered by some internet retailers. You can also see how you will look after procedures such as rhinoplasty or Jaw Surgery. These can definitely help you to see whether they are for you or best left alone. 
Virtual Try-On
Another way that technology impacts beauty is with the ability consumers have to virtually try on other products before making a purchase. You may now upload a photo and see how different hairstyles will look on your face. Some retailers even allow you to virtually try on items of clothing using their app before making a purchase.
While it's true that virtual try-ons still have a way to go before they can truly replace the real thing, the fact that some businesses are beginning to embrace the technology is encouraging. While it's true that photos don't always accurately depict features like skin tone, hair texture, body shape, etc., the amount of time you may save browsing products online before making a purchase is substantial.
AI
Every aspect of our existence is impacted by artificial intelligence, often without our conscious awareness. If you're active on social media and have a sizable online footprint, for instance, AI is continuously collecting data to tailor advertising to your interests. There are numerous applications for AI in the modern world that impact us in business, our personal life, and our dreams and goals.
High-Tech Skin-Care Aids
Smart skincare solutions, which use artificial intelligence, are a great illustration of how technology is impacting lives. These devices are able to "read" your skin and provide advice on how to better care for it or which products may be more appropriate for your unique skin type and concerns. Photography, like virtual try-on, isn't quite there yet in terms of accurately portraying our skin tones and textures, so users should keep that in mind.
The Marketing Role Of Social Media
It is impossible to overestimate the importance of social media in the marketing and sales strategies of cosmetics companies. Instagram has emerged as a major platform for the cosmetics business to promote its products.
Instagram's new in-app purchasing features make it possible for companies to conduct all of their sales in the digital sphere. As Instagram is primarily a photo-sharing platform, and since the cosmetics industry is heavily dependent on word-of-mouth marketing, the two are a logical fit.
As part of its push into digital commerce, Instagram is considering implementing in-app transactions. Instagram is a one-stop shop for cosmetics businesses, where they can reach out to potential customers, build relationships, and ultimately earn sales. Virtual trying-on is made possible with augmented reality features, and customers are kept up to date with the latest company news via push alerts.
Printable Cosmetics
Some science fiction films have depicted gadgets in which a character puts on makeup by holding a mask-like device to their face and then pulling it away. This may sound impossible, but we are now on the cusp of a future where it is technologically feasible. Now, certain businesses have a leg up thanks to products that use AI and smart skincare to analyze your face and then apply makeup only where it's needed.
The fact that this is even in production demonstrates how rapidly the waves of beauty technology are crashing into the future, despite the fact that it is now incredibly expensive and far from ideal. It's exciting to imagine a future in which our entire cosmetic application can be handled by a portable gadget.
As you can see, technology impacts beauty in many ways. What are your thoughts on this? Will you be first in line for printable cosmetics? Share your thoughts below.