We all have different styles and fashion tastes, which means our closets are likely very different. However, there are certain fashion items every woman needs in her closet. These items help to create a good wardrobe foundation on which to build some fabulous outfits. Now, how you choose to wear these pieces is what gives you personal style. If you don't already have these 4 items, consider purchasing them next time you shop. 
Fashion Items Every Woman Needs #1:

Flats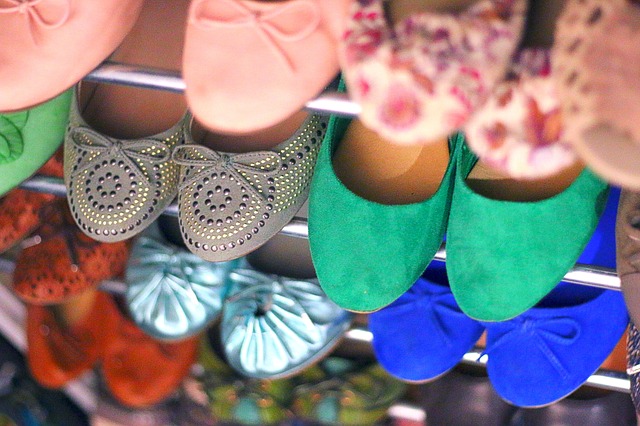 Girls, let's face it, heels suck. I know, I know, that's fashion blasphemy! More specifically, they suck to wear (better?). They're uncomfortable and not suitable for most occasions. Ideally, you should have a pair of flat shoes available for those situations where you just want to be comfortable. Additionally, they are quite fashionable with some outfits and styles. At a minimum, you need a black pair in your closet. I would also recommend a couple other pairs in neutral colors like gray, tan, and bone. For fun, invest in at least one pair in a bright color!
Fashion Items Every Woman Needs #2: 
Well-Fitting Dark Jeans
Ladies, you can't get away with those old, acid-washed "mom" jeans! They don't flatter your figure and make you look dated and frumpy. Bring your wardrobe to the modern age with a good pair of well-fitting dark jeans. Because finding the right ones could be a treasure hunt, buy more than one pair if you love them. Expect to try on more than a couple of pairs to find the holy grail of jeans. Also, take a trusted fashionista along with you on your shopping trip so you can get a second opinion.
Fashion Items Every Woman Needs #3:
Well-Fitting Bra(s)
Choosing a bra should be more than picking up one in your favorite color at the discount store. In fact, did you know that one of the most common fashion mistakes for women is wearing the wrong bra? A good bra can take off years and visual pounds from your body. So how do you know if your bra fits you? I recommend that you go to a bra shop and get measured. This is the best way to get your actual size.
Aside from a bra that fits properly, you also should have a push-up bra. Even if you may not wear it every day, there are certain times when you want to enhance the girls. If you are smallish and lack a cleavage, you may have even considered breast augmentation in the past. Well, before you run to the surgeon, know that a good push-up bra can give you a naturally sexy look without the cost and pain. Again, be fitted so you can be confident about your purchase.
Fashion Items Every Woman Needs #4: 
Leggings
Leggings are one of those items that have multiple purposes in your wardrobe. First, they're ideal for lounging around the house, going out for coffee with the girls, or taking a quick trip to the grocery store. Yes, we've all thrown them on in a rush without too much thought. Second, they can actually be quite fashionable when paired with a cool tunic or long sweater in cooler months. Bring them up another notch with some short boots and trendy accessories.