With a slim-cut jean's flattering fit for most figures, these pieces have dominated casual fashion trends for years. They have appealed to women of all ages, adults, teens, and even children. This is likely due to the fact that slim jeans blend easily into the varying wardrobes of women all over. Whether we love bohemian, rock, sportswear, BCBG style, retro-chic, slim jeans have become a wardrobe staple to pair with the strong pieces of our personal styles. 
But, for some time, the vintage trend has imposed itself, and jeans have been totally revisited. It was first the Mom cuts that invaded our wardrobes, then the flare, wide bootcut, slouchy, wide-leg cuts, and so on! There have been plenty of jean manufacturers over the years willing and able to recreate the wheel where jeans are concerned.
Faced with all these new trendy jeans cuts, the slim cut is gradually fading as #1 but not losing its place as a basic on closet shelves. And while we thought it might go out of fashion, altogether, it will likely make a comeback soon. However, the slim will likely be somewhat straighter than it was.  So, if you still have some of these hip-hugging pieces hanging out in your closet, here are some fashion-savvy ways to wear them.
Consider Your Shoes
To give your slim-cut jeans a fresh look, consider pairing them with a strong shoe. Try them with chunky boots, rangers, or high-rise lace-up shoes. In winter, it's always easy to wear ankle or higher cut boots with your slim jeans. In summer, you have lots of tasteful options as well. Think pumps, sandals with block heels, or sandals with geometric heels to give them a pairing that turns heads.
What About Your Top?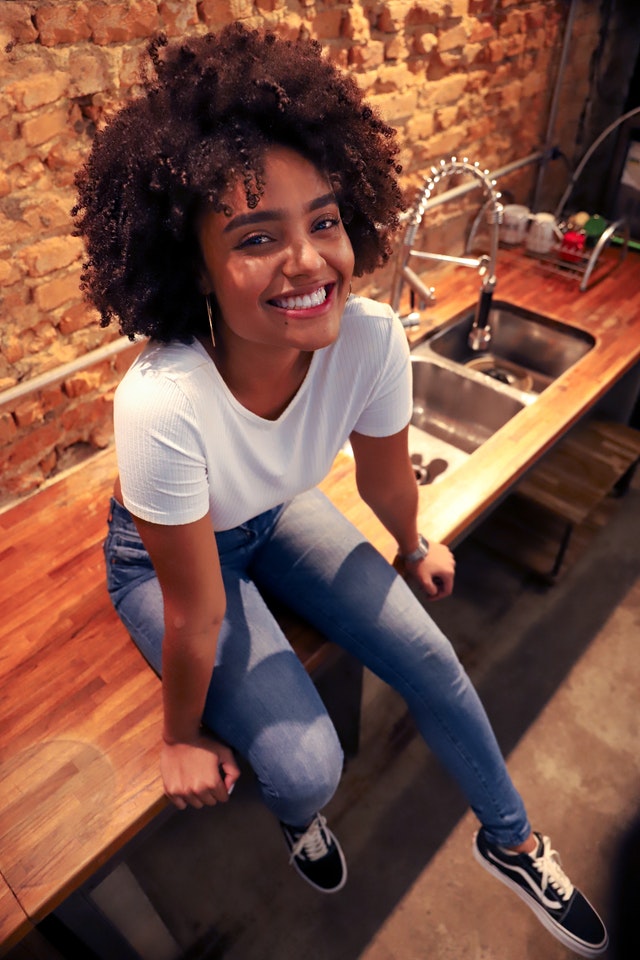 Unlike some of the current trends in the jeans world, skinny versions usually go with everything. Their chameleon-like status helps women all over delightfully find something to wear without having a panic attack. So pull out that chunky knit sweater, smart blouse, that long cardigan, over a t-shirt without fear. How about adding a bomber jacket or an XXL blazer over a tank top? In short, you have a blank canvas to create a look that matches your style. Just keep in mind, the slim jean fitting close to the body creates an interesting contrast when paired with pieces that have a generous volume. For example, an oversized shirt or a loose blouse will bring modernity to your style.
What About the Color?
The chic and ideal option for summer as well as for winter is white slim jeans! White is pure, romantic, chic, and has all the qualities to create a spot-on minimalist look. A white option is a must for creating a wardrobe capsule. So, to wear slim white jeans with a tasteful flare, choose other pieces to go with them in colors such as nude, cream, charcoal gray, or camel. For shoes: pumps, derbies, moccasins, or white sneakers to enhance your look. This look idea will be perfect for women looking for a casual chic outfit to go to work or for those who like minimalist styles.
And Then You Have Bohemian Rock-Chic Slim Jeans
The second option and probably the one that we will see the most: the rock version slim jeans! It is black or aged gray, with or without fading, and sometimes with a few holes for a little bit of a "worn" effect. It is contrasted with very romantic pieces such as a white or powder pink blouse. You can also wear black jeans with a lace blouse or ruffles. Have fun experimenting with all the slim jean options!