Hosting a successful workshop is something that many women entrepreneurs would like to accomplish. After all, it is a powerful way to share your expertise and help multiple people in the process. Gatherings also create a collective energy that is like nothing else I've ever experienced in self-development. Women, especially, are drawn to meeting and knowing others who have similar struggles or want to grow in a particular area. Know this, though, hosting a successful workshop is tricky. There are a few things that are a must if you want to make an impact on your attendees. Take a look at my top 4 secrets!
Hosting A Successful Workshop #1:

Use Targeted Branding and Marketing
Before you start tweeting and posting up a storm about your upcoming workshop, take a minute to understand exactly who you want to speak to. What do these individuals want and need more than anything? What will they pay money to change? It's important to brand your message to, first, fit who you are as a messenger and then to attract your audience. Your ideal workshop attendees will need to be drawn to you before they trust you to teach them something. And, remember, you don't need to get everyone to listen. The people who are supposed to be there will be.
OK, now for some practical tips on marketing. Your advertising for the workshop can (and should) come in many forms. I recommend using every avenue you can think of to attract your ideal group. This includes social media, your website, blogging, word of mouth, media ads and even flyers for local events. And, to make it easy, you can find an online flyer maker to get a professional result. Believe it or not, people see posters or flyers hanging on community boards or in offices. I also recommend asking your attendees how they heard about you so you know for future advertising.
Hosting A Successful Workshop #2: Have a Meet and Greet Before the Workshop Begins
Once you have set up your workshop and you've attracted some eager attendees, it's important to let them see you interacting before you start talking or teaching. Organizing a meet and greet right before you begin will help everyone to feel more comfortable with you and each other. Because some workshops are hands-on and can become quite personal, these moments to connect will pay off for everyone.  You may also get a deeper perspective as to why some of them are there and what their goals are. It can also help with your nerves if you are hosting your first workshop.
Hosting A Successful Workshop #3: Tell A Story
Guess what? We don't stop liking stories just because we grow up. Humans love to connect through real experiences, whether they are pleasant ones or tragedies. Sharing personal stories immediately creates a connection and an emotional foundation for your event.  It's like starting a book and instantly being able to connect to the main character. If you're a reader, you know how it feels when you don't. Yeah, you want to throw that book in the garbage. Additionally, people remember more content when it comes through an interesting story, especially if it's funny.
Hosting A Successful Workshop #4: Be Passionate about Your Message and Purpose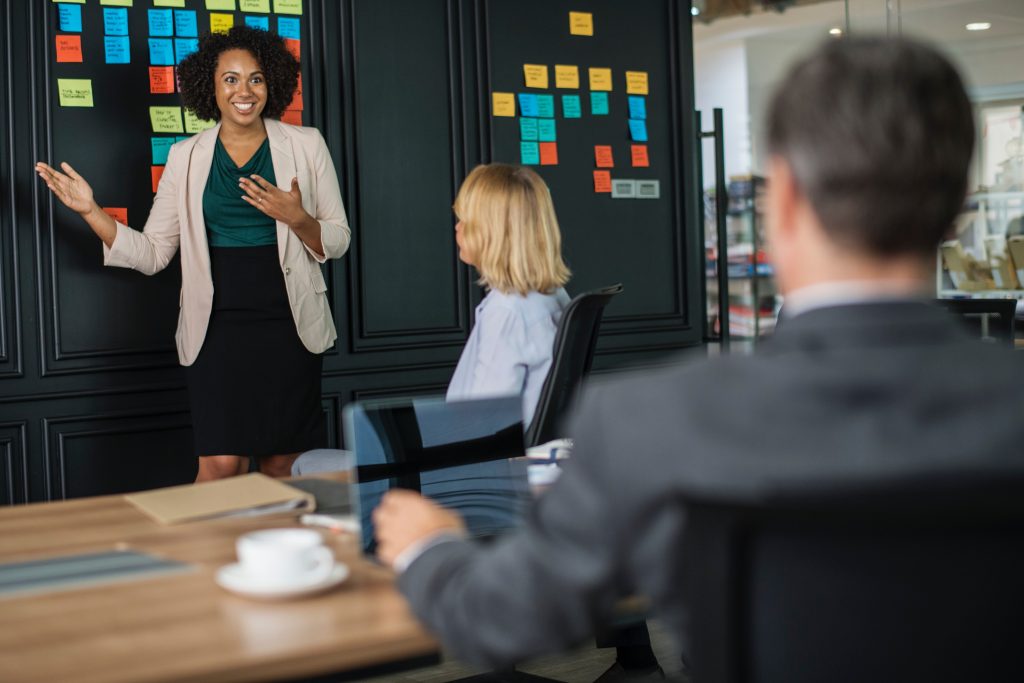 Reading from a prepared script might give all the information, but it doesn't give YOU. Think about it…it's likely that everything you plan to teach for the workshop can be found somewhere in a book or online. So, why did they pay good money to hear it from you? It's simple: they want to connect to you and the message as it filters through your life experience.
Always be passionate about your life and how you arrived at the place you are now.  A successful workshop is one that transports people to the next level in any given area. Speak and teach from your heart, and always be yourself. Yes, that means being vulnerable and transparent. Mistakes and glitches will happen. Don't let them steal your joy and determination to bring all you have. They won't remember that the microphone stopped working, but they will remember a passionate, caring, and motivated messenger!