***This post was contributed and may contain affiliate links.
Over the past few weeks, the weather has turned colder here in the Northern hemisphere. I think it's safe to say, with the temperatures dropping every day; winter is lurking around the corner. I don't know about you, but many women find the winter weather wreaks havoc on their skin. Here are some of my best tips for beautiful winter skin.
Beautiful Winter Skin Tip #1: Use Natural Products
The combination of colder weather and indoor heating can leave skin red, chapped, dry, and sore. This can cause the skin to flake off, become itchy, and can even cause eczema, in severe cases. So, it's important to know how to take care of your skin properly during colder months to ensure you stay looking and feeling good. 
It's especially important in the winter months to use natural products whenever possible. You can even make your own with common products you may have in your kitchen right now. You should know, products containing certain chemicals and other nasties, like preservatives, can make your skin more prone to chapping and soreness. There are many quality companies that make products that are virtually free of toxic ingredients. I always check everything I purchase on the Skin Deep Database that ranks personal care products for toxicity and safety. You might find your cost to be a little higher, but I believe it's worth every penny to keep your skin young and healthy. To learn more about the benefits of natural products, resources like http://www.livestrong.com/article/ are worth a read.
Beautiful Winter Skin Tip #2: Shave Carefully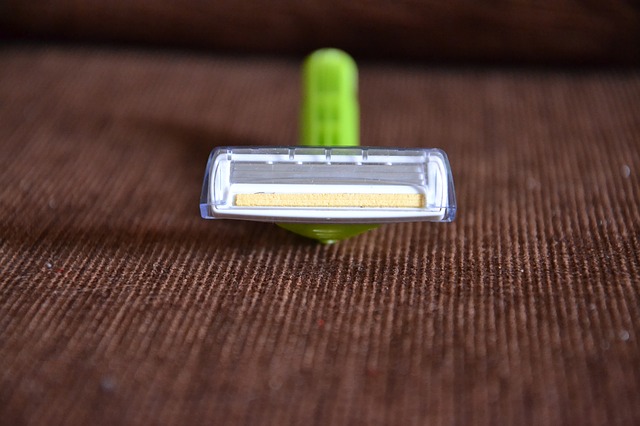 When it comes to shaving your legs in the winter months, it's important to be extra careful. Don't use a dull razor, as this puts you at risk for chafing, cuts, and burn. Cold weather can make all of these things feel worse. If your razor is old, replace the blade immediately or maybe try an electric razor. Have a look at all the best new designs on www.shavingmachine.org/best-electric-shavers-women/. If you wet shave, make sure to use a nourishing- and natural- shaving cream to prevent the skin from becoming sore or split. After shaving, make sure to moisturize, using an oil-based cream or balm. I use pure, organic coconut oil right out of the bath. My skin has never been better!
Beautiful Winter Skin Tip #3: 
Moisturize 
To keep your skin healthy and happy, it's important to moisturize from head to toe once a day. For any areas that are exposed to the cold, such as your face and hands, it's important to moisturize at least twice a day. If you're in need of a new moisturizer, opt for something natural and that offers the best nourishment. For skin that gets easily dry (like mine), I highly recommend products containing coconut oil, shea butter, or argan oil. Look for quality and those that are pure and free of any additives.
Beautiful Winter Skin Tip #4: 
Exfoliate 
If you want healthy skin in the colder weather, it's important to exfoliate at least once a week. It's not only important to exfoliate your face but also the rest of your body, including the soles of your feet. When it comes to choosing a scrub, it's important to remember that different parts of your body need different levels of abrasiveness. For instance, the skin on your face is the most delicate, so only needs to be gently exfoliated. Whereas, the skin on the soles of your feet requires a more abrasive surface because it's tougher. For natural exfoliators, salts scrubs tend to work well, as do coffee scrubs. I use these after a good soak in the tub.
The cold weather can impact the health of your skin. So it's important to take care of yourself and ensure that your skin is getting the right nourishment.To keep your skin healthy and beautiful this winter, be consistent with a skin care routine and always keep quality products on hand.