This post was a collaboration and may contain affiliate links. What you wear on the job matters… a lot, and trying to convince yourself it doesn't is a mistake. If you want to make a good impression on your superiors, clients, and colleagues, you owe it to yourself to get your business wardrobe right. The truth is, what you wear gives clues about who you are, your personality, your ambition, and even your ability to perform. Let's take a look at 4 ways to rock a successful business wardrobe.
Rock A Successful Business Wardrobe #1: Know What Is Appropriate for Your Company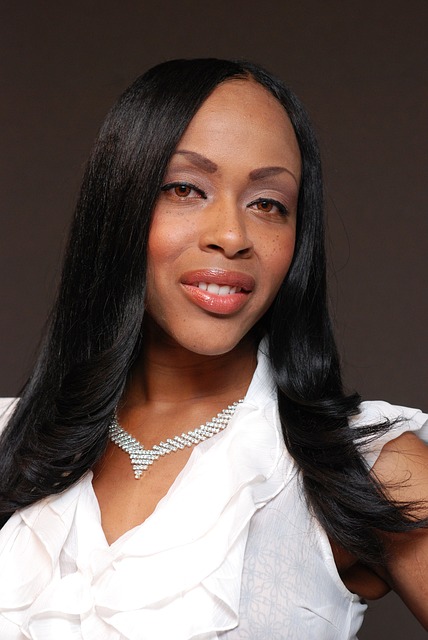 This can be done on your first day of work; just glance around the office and see what everyone is wearing. That said, I do recommend checking the employee manual for specific guidelines. Your colleagues could be slipping in this area and you don't want to look lax in your first week.
If you don't own the appropriate attire, it's time to go shopping! If you are on a tight budget, try your local thrift store for some basic pieces to get you through.  Furthermore, don't pay full retail for anything! Look online for codes and coupons like those at CouponSherpa.com to get the best deal possible.
Rock A Successful Business Wardrobe #2:

Wear 

the Classics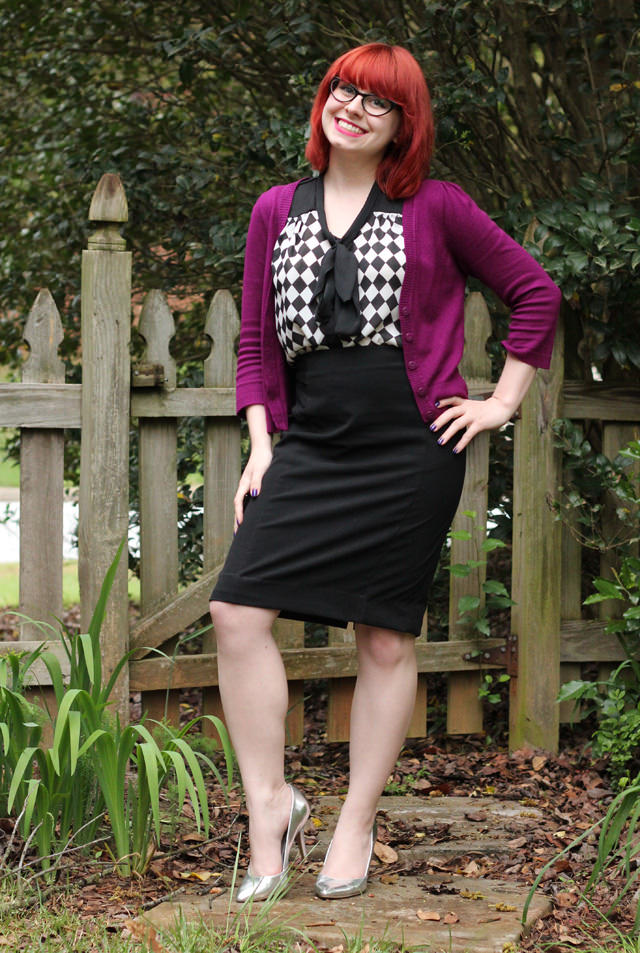 Photo by Jamie. If you're cultivating a business wardrobe, you'll do well to add some classic, timeless pieces that you can't go wrong with.
#1: White blouses are effortlessly stylish and will always have a place in any work-wear closet. Keep the cut close-fitting to your body rather than baggy. Don't forget to make sure it's not see-through in certain lights! Check with a friend or family member before you go out. If it's too transparent, simply throw on a white cami underneath.
#2: Black pencil skirts have been in style from the moment they were created. Not only do they suit most figures, they are inherently more businesslike than most cuts. One great advantage of pencil skirts is they can be dressed up or down just by switching your footwear from heels to flats. For a more conservative office, stick to heels. If you have a little more leeway, flats and a loose sweater can make business attire comfortable and stylish.
#3: Wide-leg trousers are a perfect match for any business situation. Camel, beige, or black are preferable and the most flattering. 
Rock A Successful Business Wardrobe #3: Minimize Accessories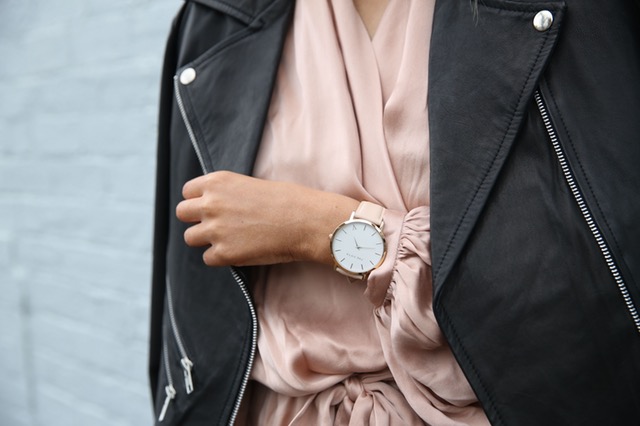 Keep your accessories simple and to a minimum. If you wear a watch, a simple band with an easy-to-read face is preferable to something more decorative.
Make sure necklaces and earrings aren't too bulky for your frame. If you are tall and larger, you can get away with heavier jewelry. Smaller, more petite women should wear lighter, more delicate pieces. Studs and pieces with natural elements are usually appropriate. Gemstones should be kept to singular colors. As for bangles and bracelets, unless they are of personal significance, it's generally just best to go without.
Rock A Successful Business Wardrobe #3: Pull Your Hair Back
There is an effortless style and sophistication to a well-created chignon. If creating this look is a mystery to you, then Elle.com has a good starter guide – learn it, use it. If you don't like the idea of a neat chignon, at least try to keep your hair off your face. This applies to both loose styles and up-dos. Too much hair covering your face can quickly make you look messy and unkempt. An upsweep is usually flattering on most women and looks polished even though some hair is down.