To my joy, the discussion about how women can help other women has become more prevalent over the past several years. Of course, it has been a passion of mine for decades now. When I started Women's LifeLink, I intended to create a place where women could find quality, helpful life information and share their thoughts. Blogging isn't for everyone, so, thankfully, there are plenty of other ways that women can help other women, both professionally and personally. The best thing you can always do is be yourself and spread your unique gifts and talents as opportunities arise. 
Here are 4 of my favorite ways women can help other women!
In the Workplace
When it comes to the workplace, women have long been fighting for equality. In recent years, there has been strong progress made, but there is still a long way to go. One way that women can help other women is by offering advice and mentorship on the job. This can be done informally by simply being available to answer questions or offer support when needed. Alternatively, you might enjoy something more formal such as setting up a mentorship program for young women who want to work in your industry.
Mentorship programs are beneficial because they provide an opportunity for women to learn from and be supported by more experienced professionals like you. These relationships are extremely helpful in terms of career advancement and personal development. In addition to offering advice and mentorship, you can also help other women in the workplace by being an ally. This means speaking up against discrimination and promoting policies that are beneficial to women.
Encourage a Friend 
At the most simple grassroots level, one of the best ways that you can support another woman is to offer encouragement and accountability. In a world that praises competition and winning, it's too often women are taught to criticize or not honor the accomplishments of other women. So when you are truly there for your friends, they can rise stronger and know that someone is in their corner. Why not reach out to a woman in your circle today? Compliment her, or ask if she needs help with anything.
Support Organizations that Empower Girls and Women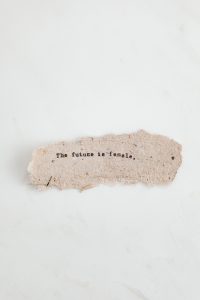 Another way that we can help is to support organizations that empower women. Like famous philanthropist Belinda Stronach, you could offer funds, time, and gifts to empower women and girls all over the world. After all, women still face a great deal of discrimination, sexism, unequal pay, unequal labor, and lack of educational opportunities in many places. By supporting such organizations we can begin to right the wrongs that women experience and build a better and more equal world. And if all that is too large of a vision for you, consider doing what you can locally on a smaller scale.
Educate Yourself and Others about Women's Rights 
Educating ourselves and others about women's rights, laws, and opportunities is imperative if we want to stand on solid, equal ground with our male counterparts. The sad truth is that many women don't even know basic laws and how to honor their rights. If each woman learned about the legal rights they have as well as their human rights, the world would be a much better place to be female. It is also important for women to learn about the different types of discrimination they could face and how to protect themselves.
Women are gaining strength in this country as well as all over the world. This is primarily because we have taken a stance for women's rights and our desire to lead in industry and government. But the most important thing is for us to be strong and vigilant for our families, businesses, and communities. Remember, other women, see what you do and how you handle yourself. Be a good example by having integrity and the motivation to make things better for us all.