Staying fit needn't require trekking to the gym or jogging in the rain. While getting out the house may motivate some people, others find exercising at home more doable. After all, if you're shy or are concerned about people watching or judging you, home fitness is the perfect solution. Remember to check with your physician before embarking on a new fitness routine. Here are my top 5 effective ways to get fit at home!
Effective Ways To Get Fit At Home #1:
Use Your Own Home Gym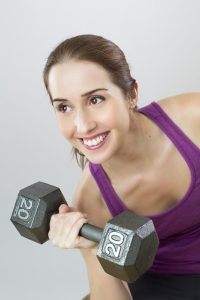 Investing in some gym equipment could help your fitness cause. I've actually started putting together a collection of equipment for the past year. My next purchase will be the best stationary bike I can afford! I have my eye on a few of them! I can't wait to enjoy the physical benefits of cycling without having to brave the roads and rain. 
Alternatively, I love to walk or jog on a treadmill. It saves me from making excuses when the weather sucks. Free weights, resistance cords, and a weight bar are all items that I love and use daily at home. I recommend experimenting with various home equipment until you find what works for you and gets you to your goals.
Effective Ways To Get Fit At Home #2: Use the Furniture
You can also incorporate furniture into your exercise routine. The sofa is excellent for doing Russian twists, tricep dips, and elevated push-ups. The staircase is excellent for step-ups and staircase sprints. A small chair can be used to do calf raises and elevated lunges. You can even do lifts using heavy equipment such as chairs and stools.
Effective Ways To Get Fit At Home #3:
Use Your Body Weight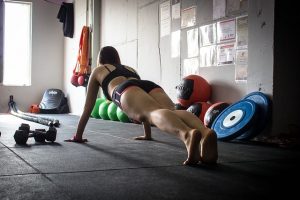 There are plenty of exercises that don't require any props. These include upper body workouts like push-ups, fast repetitive motions, and pull-ups.  There are also plenty of core exercises that don't require equipment such as crunches and v-sits. You can even increase your endurance by jogging in place or doing calisthenics like jumping jacks or burpees.
Effective Ways To Get Fit At Home #4: Use Household Chores
It's possible to turn boring household chores into an endorphin-producing exercise routine. Vacuuming is a great exercise that you can incorporate lunges into. You can also lift up furniture to clean behind to give your arms a workout. Scrubbing is also a great arm workout – taking a sponge to those stubborn marks on wooden and tiled floors could be more beneficial than using a mop. You can also use activities like doing dishes and cooking to do squats.
Effective Ways To Get Fit At Home #5:
Use Your Leisure Time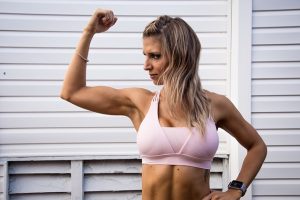 You can also combine exercise with leisure time to give you more motivation. There are plenty of exercises that can be done in front of the TV including squats, push-ups, sofa exercise and a run on the treadmill. This could allow you to catch up on your favorite tv shows while working out. You may even be able to read a book or play video games while sitting on an exercise bike. Get creative with your leisure time and find ways to incorporate a good workout. Even if you only do it halfway, you'll still be getting more physical benefit out of the activity than you would otherwise.
**** This post is strictly informational and is not meant to replace the advice of your healthcare provider. Women's lifelink, it's owners, administrators, contributors, affiliates, vendors, authors and editors do not claim that this information will diagnose, treat, or improve any condition or disease.