This post was a collaboration and may contain affiliate links. Aging well is something every woman desires. Unfortunately, it's not as easy as just wanting it. Staying healthy, looking young, and having energy takes work and perseverance. And, while there is nothing wrong with getting older, I find it necessary to stay vigilant to get the kind of results I'm talking about. It's not just about looking good either. I want to be active, viable, and fully there for my family for a long time to come. That said, here are 4 vital actions every woman needs to take.
Aging Well #1: Eat the Best Food You Can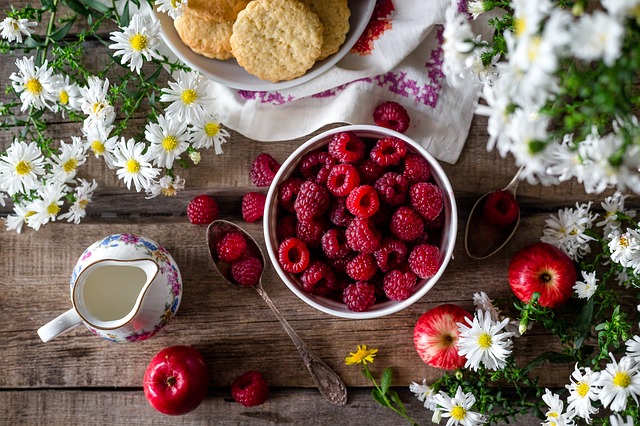 As we age, our body systems become sluggish and tire out more quickly. It is for this reason, a life-long rich and varied diet keeps things running more energetically and easily. Look for ways to save on quality, organic, whole foods. Check sales at your local market and look for farmer's markets in your area. Better yet, if you are a gardener, plant some veggies of your own. Check with your doctor to make sure you're getting exactly what you need for your age and any health issues. 
Never underestimate the power of a healthful diet. I always say it's not what you do once in a while that hurts you, it's what you do every day. If this is true, it's important to pay attention to your daily nutrition. I like to keep a food diary, so I know exactly what I've eaten. It also comes in handy at the doctor's office when she asks what you've been doing for your health.
Aging Well #2: Keep Moving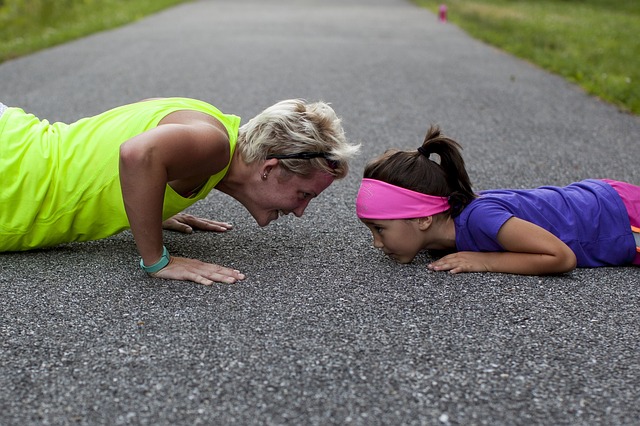 Getting fit is much easier when you're in the first half of your life for sure. This can be because of waning stamina, range of motion, and health issues. The types of limitations that come with age don't have to stop you from doing anything, however. I try to focus on what I can do and not so much what I can't. This attitude keeps me challenging myself without getting down about how I'm not as strong as I used to be.
Exercises like Pilates or yoga improve our body's malleability without stressing your joints and muscles. It's important to do what makes you feel good on a regular basis. That said, occasionally, the older body wants to tap out of the game too early. With chronic back and knee problems, it's really hard to keep up with an exercise routine. I get it! I've been there! This is where a little intervention may help. I recommend checking out chiropractic, water yoga or even inversion therapy to help strengthen and align your spine. If you find yourself making excuses why you can't do something, be creative and find a way to get around your limitations.
Aging Well #3: Keep Your Mind Sharp
One big worry for people as they get older is succumbing to brain-altering diseases like Alzheimer's and dementia. Just as we train our bodies to be stronger and more flexible, our brains need this type of care and attention, too. I try to stay cognitively active with reading, writing, games, puzzles, and even brain training. These everyday activities keep your brain healthy and pliable. Whatever you do, don't take your mental and intellectual ability for granted. And, certainly, don't wait until you are well into your golden years to start taking care of your brain.
Aging Well #4: Keep Your Balance
There is much talk about life balance these days and for good reason. I am the happiest and most fulfilled when I have a good balance between work, play, and study. I believe it is this full lifestyle that keeps me looking and feeling young. And, I have seen the other side of things many times. Stress, overwork, worry, perfectionism, and anger are all things that age us and create disharmony in our body, mind, and spirit. 
Think of ways you can balance your life now, so you can age gracefully and be full of life until you die. Pay attention to how you feel physically and emotionally at all stages of your life. If something is amiss, change what you can. If you can't change something, try to adopt a new perspective on it.
These are all important facets of not just aging but life itself. Take care of yourself always and don't forget to play and have fun no matter how old you are! Here's to aging well, my friends! Cheers!
**** This post is strictly informational and is not meant to replace the advice of your health care provider. Women's lifelink, it's owners, administrators, contributors, affiliates, vendors, authors and editors do not claim that this information will diagnose, treat, or improve any condition or disease.