Feature Photo by Erica V. Photography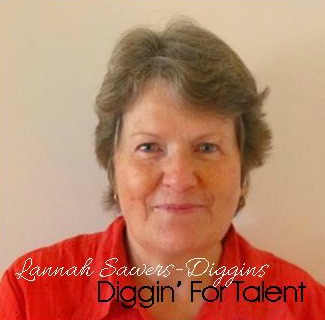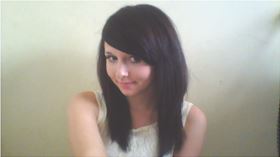 Meet Irish actor and model, SHARON BRIDGEMAN.  Here is another prime example of a young victim of bullying who is proving that her nightmare cannot stop her from reaching for her dream. The nineteen-year-old has always wanted to be an entertainer – both on stage and in front of a camera.  Sharon says acting has made her a lot more confident, which is understandable given she has performed in numerous plays in The Gaiety and in many other productions as well as on camera and as a voice-over.  To add another feather to her acting cap, she has appeared in an advertisement for ITT to raise awarenesss for domestic violence towards men.  Self-represented, Sharon's inspirations are the actresses Reese Witherspoon and Emma Stone.  "I think they are both very inspiring people because they stand up for what they believe and both are amazing actresses." As for her modelling, she only began this recently and has just done her first photo shoot in Dublin.
Not all Sharon's time is devoted to acting and modelling. She also enjoys being with her boyfriend, playing games on Xbox, shopping online, styling her hair, drawing and is a big fan of nail art designs.
Not bad for a young lass who was bullied  for five years (verbally and emotionally) by a group of boys in secondary school.  Sharon does not feel that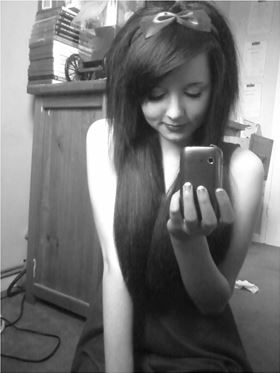 governments and schools are doing a lot to stop bullying.  "I think the people who bully others should get in serious trouble with the law, so there would be real consequences for people who bully others." She also feels that there should be more awareness about bullying and how it affects people emotionally and mentally.  "I think there should be talks in schools about bullying and why it is wrong.  There should be flyers and TV adverts about it also."
When asked what the rest of 2014 has in store for her professionally, she responds that she has lots of things lined up.  "I will be getting an agent and doing lots more performing on stage and in other fields of acting."   She also plans to push forward with her modelling.
To finish, Sharon does have a special message to share with the world:  "Be yourself and follow your dreams.  You will succeed if you believe you can."  Very wise words.
LINKS: