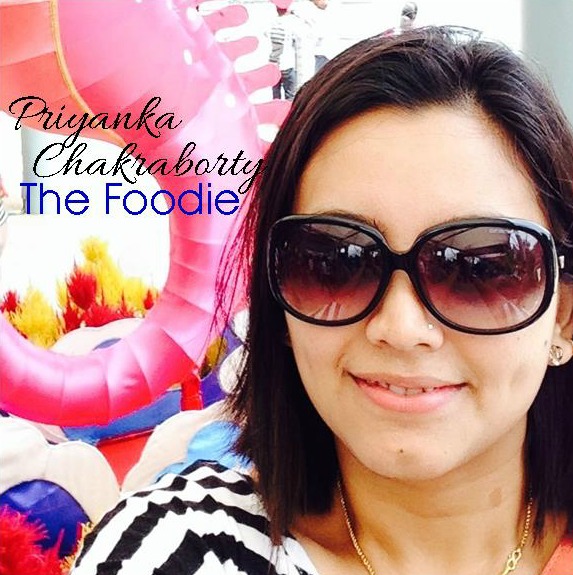 Weekend breakfasts can be quite intimidating at times. While you want to serve tasty treats to your family, which may not be possible on weekdays, you also may not wish to indulge in unwanted calories. These breakfast muffins are a perfect treat to start your day on a healthy note and also keep a close watch on those calories. Quick to make and good to eat, these muffins serve as a good grab-and-go breakfast as well as for your kids' snack box at school.
Ingredients
1/2 cup flavored quick cooking oats (you can use unflavored as well)
1/2 cup all purpose flour
Scant 1 tsp baking powder
1/4 cup brown sugar
1/4 tsp salt
1/3 cup skimmed milk
2 eggs
1 tbsp extra virgin olive oil
1 tsp vanilla essence
1 ripe banana mashed
Handful of raisins (add per your liking)
Handful of chocolate chips (optional)
Whole almonds for garnishing (optional; I used oven-roasted candied almonds)
Directions:
Pre-heat the oven to 180° C or 350° F and line a muffin tray with paper cups.
In a bowl, beat the eggs, milk, and sugar. Add the oil and vanilla essence and beat further. Add the mashed banana and mix. Using an electric beater helps you save some time here. Now add the oats and flour along with the baking powder. Mix everything well to a smooth batter. Fold in the raisins and chocolate chips. The batter will be a tad thinner than the regular cake batter. Pour into the prepared muffin cups upto 1/3 of each cup. Gently place  an almond on top of each cup and bake for 20 mins until a toothpick inserted comes out clean. I baked for an additional 5 minutes at 200° C or 375° F for a golden top once the muffins were cooked. You get about 7 muffins with this recipe and can be stored in an airtight container in the refrigerator. Warm up in the microwave before each serving. Enjoy! For more easy, healthful recipes, visit my blog
My Experiments with Food
!