It saddened me every time I saw one of Patrick Swayze's photos on the cover of a magazine in the grocery.  Though I'm sure that he didn't want his fans to feel sorry for him, it was hard to see such a vital, handsome man with a lively career in film languish in such a way.  I watched my mother die of cancer over a 14-month period; it's not an easy thing to do.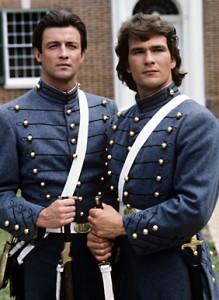 The news of Patrick's death was not a shock but still pulled on my heart strings.  I remember falling in love with him in Dirty Dancing and the TV mini-series, North and South.  What a powerful actor and dancer!  Swayze was also as professional as they come and truly a person whom I always wanted to meet.
Women's Life Link sends our condulances to the Swayze family and friends.  We will miss you, Patrick.  Heaven has gained one helluva a man!
Tell us what you loved about Patrick Swayze.