Branding is that "secret sauce" that can motivate consumers to buy products or hire a service provider. Yes, it can evoke feelings of trust and admiration, as well as tradition and loyalty. And, it isn't just about the look of the packaging and logo, it's also reputation, personality, and ability to connect to customers. So, I'm confident to say that branding recognition is one of the most important aspects of building a successful business. In fact, branding can actually boost a business even if they technically don't offer the best product out there. 
Of course, it's important to offer the best products, services, and customer service you can, but do also commit some time and money to get your brand solid and recognizable. Here are a few ways to build brand recognition.
Improve Packaging
Consider the most recognizable brands out there. What is something that you are always pleased with when purchasing that company's products? How about the design and ease of the packaging? From the moment you see the product on the shelf or online, you are awed by the quality, interest, and cohesion of the packaging. This can be mostly psychological, but that's kind of the point. Our brains respond to what we see and feel and make judgments based on that information. This buying-confidence increases more when we recognize that a trusted company we recognize made the product.
Look at what's out there, what you love, and design something that represents you and your company with quality and cohesion. Remember, branding recognition is in the big picture but also in the details. As you'll see on https://www.pro-motion.ws/, labeling and logo recognition is a crucial part of your package design. Make sure your brand logo clearly says something about your business in a simple way.  
Unique Advertising
Advertising and marketing is a necessary part of operating a business. That is if you want to stay around and actually make money. Again, for brand recognition, it's important that your advertising campaigns are representative of your business style and core mission. Knowing what you do well, who needs what you have, and how you want customers to feel are all keys to developing unique advertising campaigns that set your brand apart from the rest.
Focus on what makes you different from everyone else, and make this the center of your ads. They should be simple and not confusing or corny. Be real and present copy or content that helps consumers to solve a problem or, at least, get them thinking about wanting something different. Even simple print ads catch the eye and can establish your brand as unique and different. 
Create Interesting Content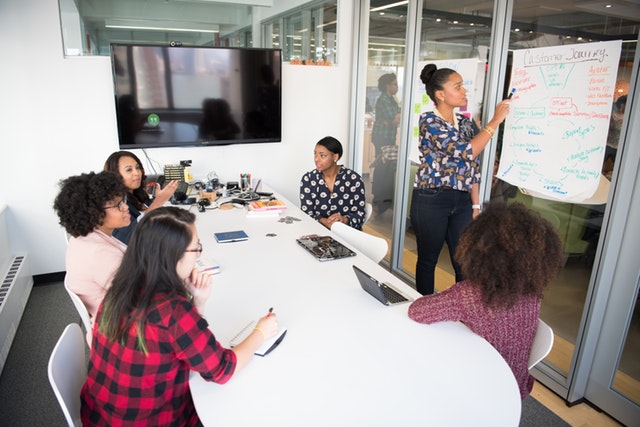 Creating engaging content for your audience is one of the fastest ways to build brand recognition. It shows people who you are, what you stand for, and what motivates you in business. This is especially true if you write or speak from your heart and core values. Providing advice through blogs, social media posts, and guest posting puts you in front of people who may need what you're selling. I also recommend using video, speaking, and even an infographic to share your ideas, research, and unique products.
If it's in your budget, you could even create a weekend workshop or class that takes your clients and customers even deeper with your business. This, of course, would be designed around what you do and who your ideal customers or clients are.
Gaining brand recognition is an important key to business success no matter how you look at it. Ultimately, it's not rocket science or difficult to stand out. Be yourself and showcase your strengths and unique offering. When you do this, you can't help but be different from the pack and make some waves in the market!