Do you cringe every time your man is left to himself to dress for work or a night out? Well, sister, you are not alone. Countless women wish that, somehow, their men cared about fashion (at least a little) and would dress better. Though there are men that wish the same thing, some simply could not care less. They sort of need to see benefits to make their effort worthwhile. That's where you come in…
This "dressing better" thing is going to be a delicate process of give-and-take. Typically, they will listen if they believe it makes you happy and will bring them quality attention from you and others. Here are a few ways to help your man dress better.
Teach Him What Looks Good 
This is one of those things that must be done over a period of time. Try to always compliment him when he wears items that truly look good on him. If he happens to put on something you would rather see lining your trashcan, kindly tell him you think he could do better. This statement doesn't cut him or his clothing taste down but gives him the opportunity to choose something else that flatters him more.
Additionally, don't forget to tell him why something looks good on him. For example, if he looks nice in a certain kind of jeans, be specific in your comments. Say things like, "Your ass looks so good in those!" or "I love when you wear those darker jeans because they are more modern, and you look younger!" Better yet, show him with a little pat on the backside!
Suggest a Personal Shopper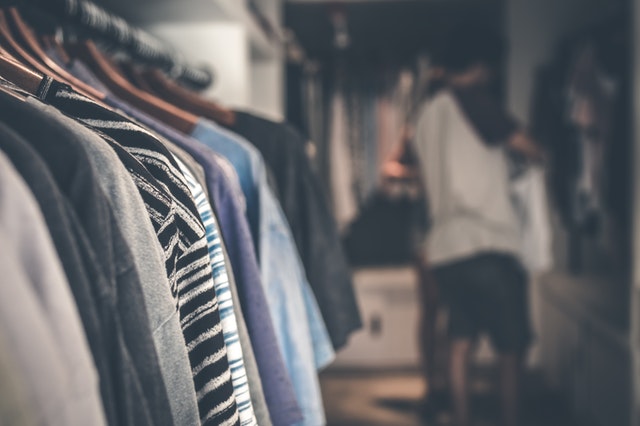 One of the best ways for anyone to understand their own sense of style and what suits their body type is to get help from someone else. This is because, honestly, some men don't want to hear these things from their women. It can be helpful to seek advice from someone who is not emotionally involved, as a personal shopper or image consultant.
A personal shopper could help your man understand what looks good on him in terms of his shape, size, skin tone, and style preferences. Moreover, a good one could teach him to wear garments in different ways to save money and have more options. 
Recommend Quality Brands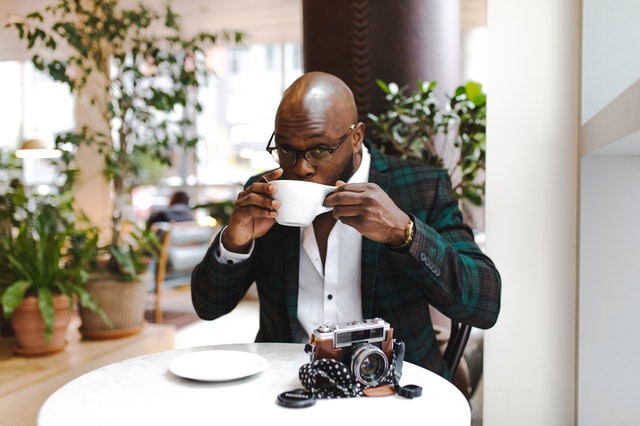 Aside from suggesting that your man book a session with a personal shopper, you can do some research about men's current fashion and the best clothing brands within your budget. I am not opposed to purchasing higher quality brands like Buzz Rickson because they are on-trend and will last him for much longer than those with lesser quality. Recommending specific brands will help him to gravitate toward pieces that you like on him.  This can give your man the push he needs to update his wardrobe with stylish current pieces.
Remind Him That His Professional Image Is Important
Many men don't care about clothing or trends. And, though there is no shame in this, looking more put together and stylish in the workplace could mean that he is taken more seriously and given better opportunities. Dressing smartly and looking his best can also help him to feel more confident while he is at work. This is especially important if he is preparing for a promotion or wants to take on more responsibility. 
To conclude, while it is important that all men (and women) express their own sense of style, it's also helpful to know what actually flatters and what doesn't. This usually happens by trial and error in the dressing room. As you try to help your man grow and learn in this area, always be encouraging, gentle, and positive. Just consider how you would feel if someone you love told you your style sucks and you need to change. Right, not so good. Be your best self as you help him be his!