***This post was contributed and may contain affiliate links.
When it comes to love relationships, change can be terrifying. How do you know you are making the right choices with the right person? What if things don't work out? Unfortunately, you can't ever 100% know the answers until you take the step you are contemplating. That said, there are some things you can do to create relationship fulfillment at every stage.
Relationship Fulfillment At Every Stage: The Beginning
The beginning of a relationship can be full of excitement, awe, and hope. However, to some, it can also serve up anxiety, worry, and much stress. Many women wonder if this relationship, like others before, will turn sour and cause much pain. More commonly, you may even wonder if your new love interest is the right fit for your life and future? Though all of these questions and insecurities may be normal, it doesn't mean you have to give them power. In other words, slow down. Don't worry if he or she is the "ONE" or not. Be happy and content in the moments you have together now.
Taking one day at a time with someone you enjoy being with is truly where you will find your bliss. If things get more serious, then you might find comfort in making some future plans together. Understand that you will not be able to predict how things will turn out. This is primarily true because you are not in control of the feelings and actions of the other person. He or she may have a completely different idea about what the relationship is and where it is going.  Create positive memories together by focusing on being the best partner you can be at this early stage.
Relationship Fulfillment At Every Stage: Moving in Together
If things have progressed in your relationship, it may be time to take things to the next level. Cohabitating might be a positive step if you truly want to see just how compatible you are. There are so many things that you can't know about another person until you have lived with him or her. So, this stage of the relationship is a real test of just how serious you both really are.
My best advice for couples just moving in together is to, again, focus on the now of the relationship. Try not to create unneeded pressure by putting some stressful time limit on the arrangement. Men don't do well with this kind of ultimatum, and neither do most women. Living together may or may not lead to marriage. Live together because you want to spend more time with your partner. If things take a natural path to something more, you and your lover will know.
Additionally, give your partner space to still be an individual. Just because you live together doesn't mean you have to be together 24/7. Continue to do things on your own, and don't cut yourself off to other friends and family. Remember, the reason you fell in love with each other is because of who you both are. Don't change yourself and your regular activities too much to please your partner. This could lead to resentment and, ultimately, a breakup.
Relationship Fulfillment At Every Stage: Engagement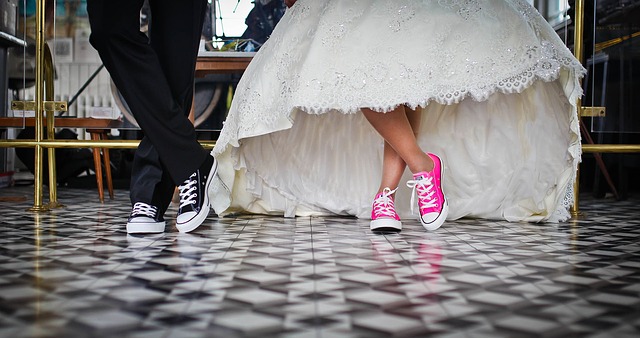 One of the most special times for any couple, the engagement is supposed to be a time to deepen your commitment and truly enjoy each other. Though there are many traditions surrounding the proposal, don't be afraid to shake things up a bit. If you are ready to move forward, consider taking the plunge and ask him to marry you if you like. If nothing else, you will definitely reveal how your partner feels about a future with you.
Also, it's pretty common now for the bride-to-be to choose her engagement ring. Talk about how important this step is to you and do some scouting around for the perfect ring.  I go absolutely ga-ga over these Tacori engagement rings! Every time I see an ad, I sigh and wish I had one! You want to get what you want, so don't be afraid to speak up.  
Once you are engaged, don't feel like you have to plan a wedding in a week. Take your time to really explore what is important to both of you. Remember that this is your time to be in love and be completely fulfilled by the fact that this other person adores you. 
Relationship Fulfillment At Every Stage: Breaking Up
I know we are talking about being fulfilled in a relationship here, however, things don't always work out. I believe there is a non-serving way to break up and there is a way that can leave both parties happy and fulfilled. Sometimes, the only thing you can do to be happy in a relationship is to end it. If this happens, it's not the end of the world for either of you. It is simply a passage to the next season of your lives. It's the opportunity to move forward and maybe find greater fulfillment with someone else. 
There is no reason you can't save the friendship if you both desire to. More than ever before, couples are finding ways to break up and still be in each other's lives. This is not only healthy conflict resolution but it sets a quality standard for future relationships. The pressure is taken away from the beginning if you know that, no matter what, you will remain close.